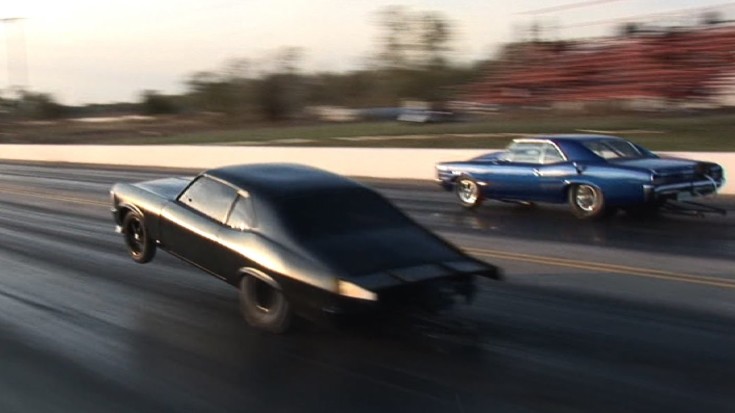 Murder Nova racing against the Goat – Crazy Triple wheelie!
Here we will see the Murder
Nova
that comes from the TV show Street Outlaws against Richard Clark in The Goat at Thunder Valley Raceway Park at the OKC No Prep event. One good thing is that for the race track you don't need insurance.
Check out the video below to see how this amazing race will finish. Enjoy the video!