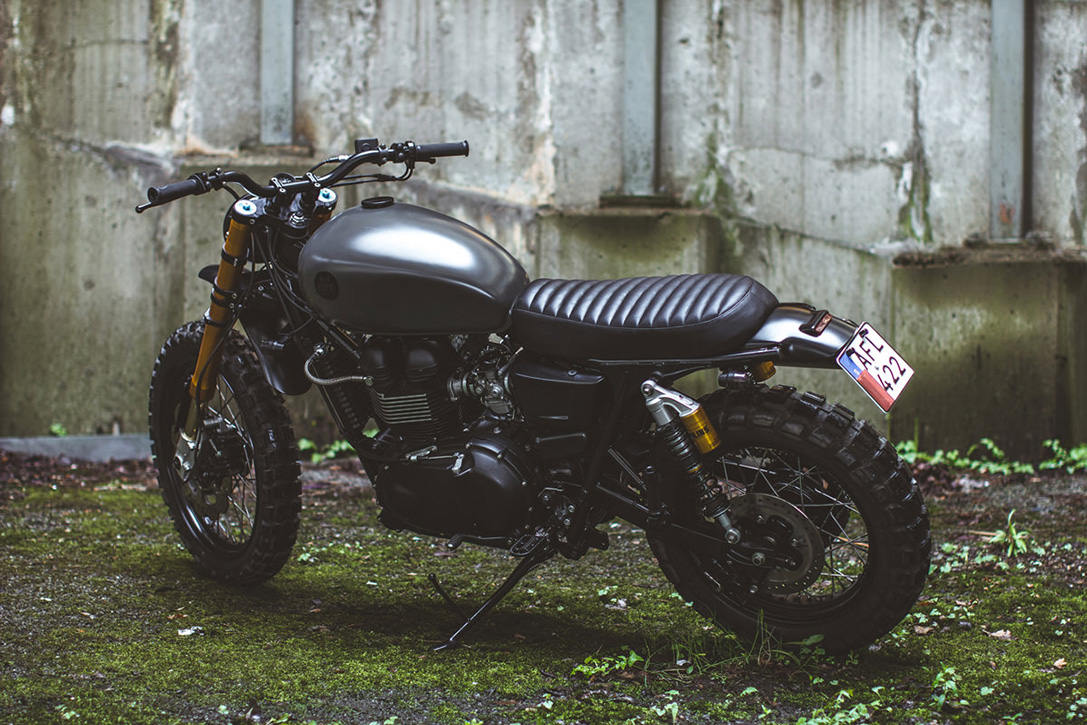 TRIUMPH BONNEVILLE SCRAMBLER BY 6/5/4 MOTORS
Stockholm based 6/5/4 Motors, is a company that builds customized motorcycles. They take older bikes and resurrect them into high quality Café Racers, Scramblers and Street Trackers. Using both Japan as well as European donor bikes, they put a huge amount of effort into making them the second-life bikes they can be.
For this project they had a resurrection request from a client that wanted his 2007 Bonneville to be turned into something that is better suited for off road. The donated Bonneville received new suspension on front and back, black leather seat, and Pirelli Scorpion Rally "boots" to better handle the mud. Amongst the other modifications that were added were; Mx-style fat-bars, new clamps and headlight, custom made skid plate for additional protection, fork protectors and many more extras, to give the bike the ability and looks of a serious off roam machine.
Check out this Brit that underwent the Viking off road training camp, and tell us what you think.