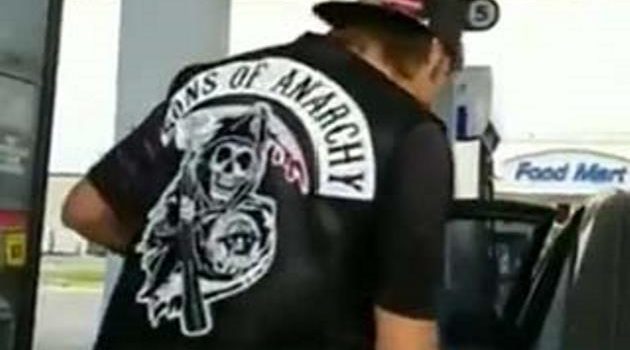 Biker Makes Dude Take Off "Sons Of Anarchy" Vest His Girlfriend Gave Him As A Gift!
Here is a video that we are not sure how to judge, on one hand, we understand that a biker vest is something that you have to earn in order to wear, but on the other hand this guy got it as a gift just because of the TV Show "Sons Of Anarchy", so him wearing it should not be that big of a deal.
It is not like the guy is walking around telling everybody that he is a member or anything. Either way, after the guy who is filming explains it, he takes it off.