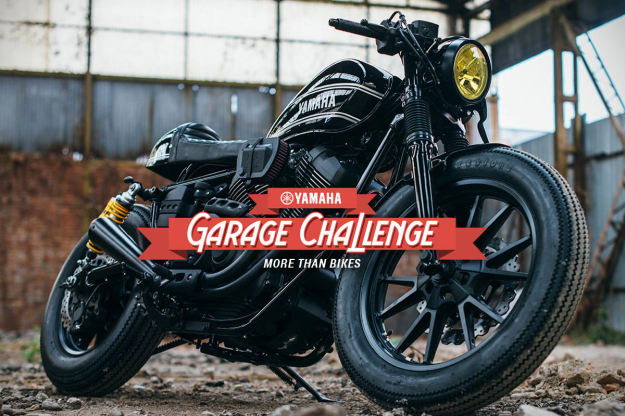 The Yamaha Garage Challenge – Bolts from the blue.
The Harley Sportster is facing some pretty serious challenges after so many decades of enjoying the middleweight V-twin market to itself.
Which are the two biggest contenders? The retro Star Bolt that is known as the
Yamaha
XV950 to the Europeans and the postmodern Indian Scout. Yamaha in the United States has already run a custom build-off centered the Bolt, and now it is the turn of the Italian distributor.
The 'Garage Challenge' pits 6 Italian Yamaha dealers one against each other. The results are great. To help choose the winner, you can vote on the Garage Challenge website, and the winner will be announced at the Motor Bike Expo on 22 January in Verona. We choose to present you our three favorite builds.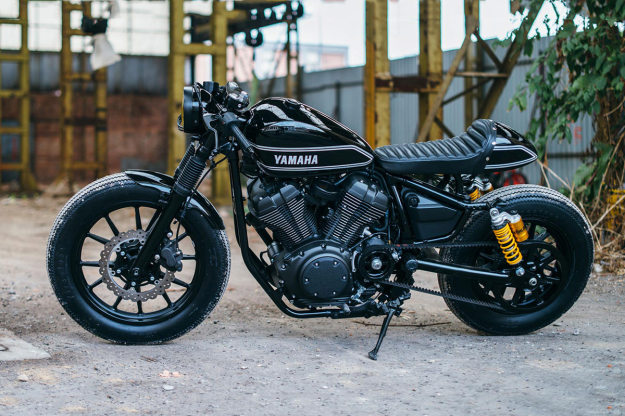 Mid Night Club by Venezia Moto
Two inspiration are listed for this bike: the Japanese street racers of the 1980s and the 1970s café racers. The goal was "dark soul and sporty lines."
It is a little more aggressive style than the stock motorcycle, but luckily the handling of the XV950 is amongst the best of any V-twin. The new tail unit is the highlight that replaces that bobber style with a racier vibe and hides the new subframe. The subtle pinstripes and the glossy black paint keep the things stylish – the only color touches are the color yellow of the shocks and of the headlight.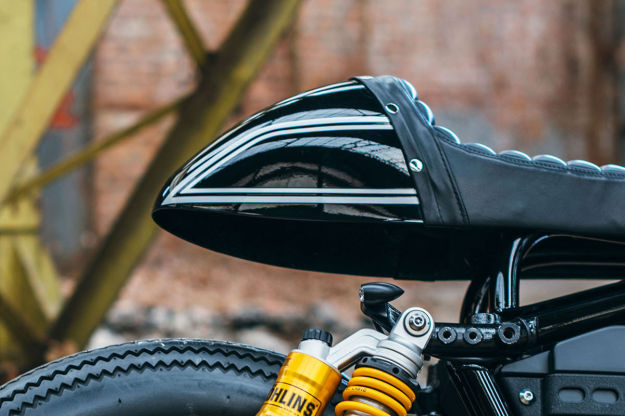 Bombhard BH1 by Moto Shop
The oldest Yamaha dealer in Europe is the Parma-based showroom, and they have opt a vintage look for this XV950. The styling of the bike comes from the 1930s and it is influenced by the Art Deco movement.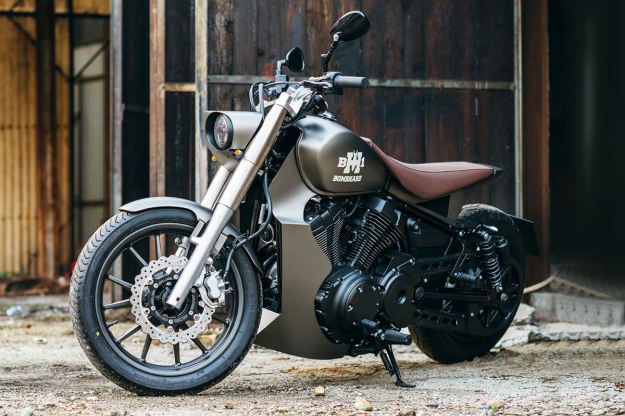 The headlamp nacelles and the engine shroud are an inspired touch, and they hide a custom triple clamp arrangement. Depending on your mood, you can change the geometry from cruiser to café racer with a 5mm allen key.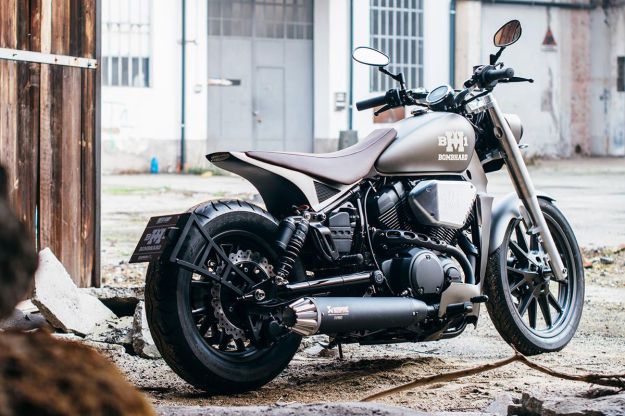 Designers Daniele Pasetti and Giovanni Buratti have patented the system, but we are more attracted by the motocross-style seat. It is the last thing that you would expect to see on a bike that comes from 1930s, but it works.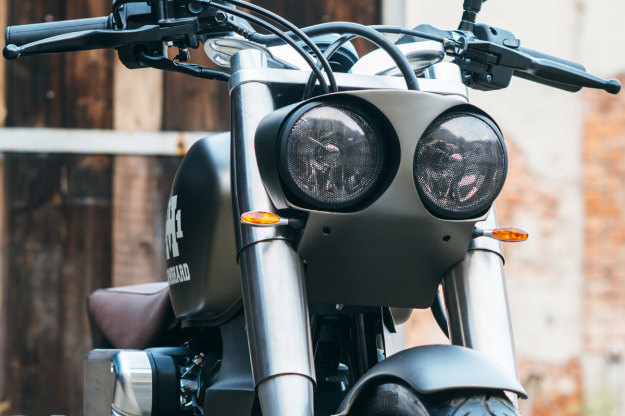 TB114 by Twinsbike
This small dealer from Milano has just been operated for 10 years, but this tracked-styled XV950 is one of the highlights in this competition.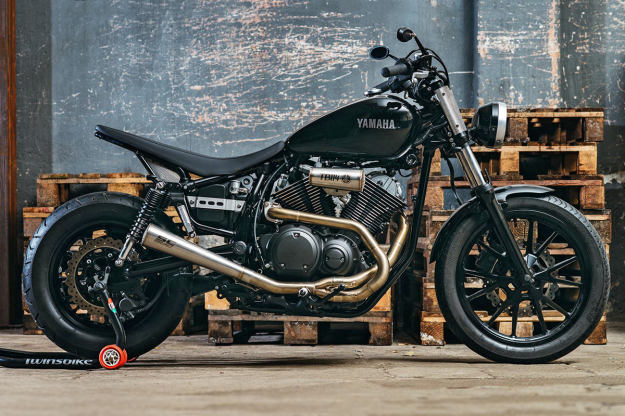 It is not a surprise that this is the most sporting of the XV950 customs, because the company has MotoGP experience. We are especially digging the sinuous exhaust system and the air intake that was built by SC Project.
At first look, it would be hard to choose this as an XV950: the uplift at the back from the flared muffler and the matching seat screams 'dirt track', and the new lines are beautifully judged.
We would be grateful to put any of these XV950s in the garage of Bike EXIF. Which one of these would you choose? Share your opinion with us.