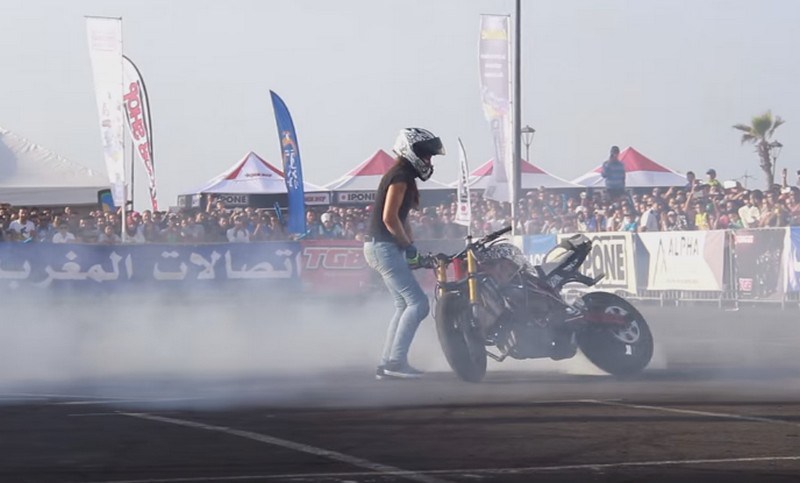 Fearless SARAH LEZITO Is Absolutely The Best Stunt Rider We Have Ever Seen!
This is a story of a 23-year-old French female stunt rider, that most of us have never heard of before, yes without knowing it's her, we have seen her stunt work in The Avengers part two but the producers were trying to convince us that that was Scarlett Johansson or rather, Black Widow on instead of this talented stunt rider. As early as 13 this girl was not only riding quads, but she was actually performing some aerobatics on them, and that's where it all began. Ever since then her skills have been improving for the past 10 years, and now she is one of the best stunt riders out there.
At the moment her "weapon of choice" is a heavily modified Kawasaki ZX-6R which she uses to enternentain the crowds that keep growing everywhere she appears.
Play the video and watch the fearless Sarah Lezito perform one of her best stunts in the world.