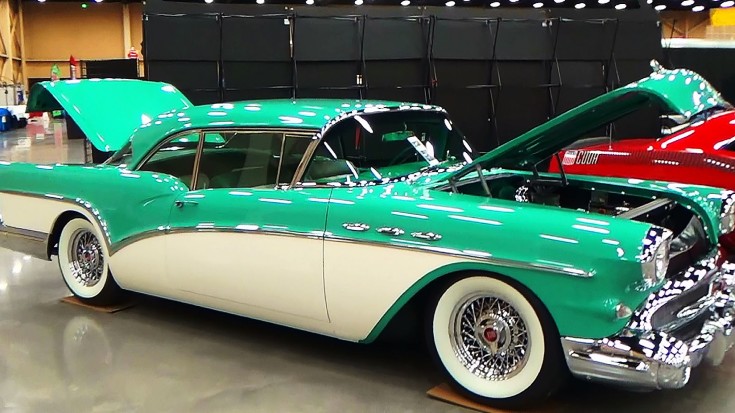 Isn't This 1957 Buick Special At The Pigeon Forge Rod Run The Classiest Classic Car Ever?
Scottie explains it best. No matter which club you pull up in this two tone 1957 Buick Special stunner, weather is ten years from now, twenty years ago or today, this car will ooze class.
Beautiful and plentiful use of chrome, exhaust coming out of the bumper, big white wall tires with real wire wheels, huge Buick Special emblems, a big LS under the hood with aluminum covers that match the rest of the two tone paint as well as the interior. Even the trunk is so well upholstered, that if you mess up big time and you are taken for a trunk ride in it, you will enjoy some luxury before the bad things start happening.
Check out the really nice built of one of the classiest classic car ever filmed at the Pigeon Forge Rod Run.