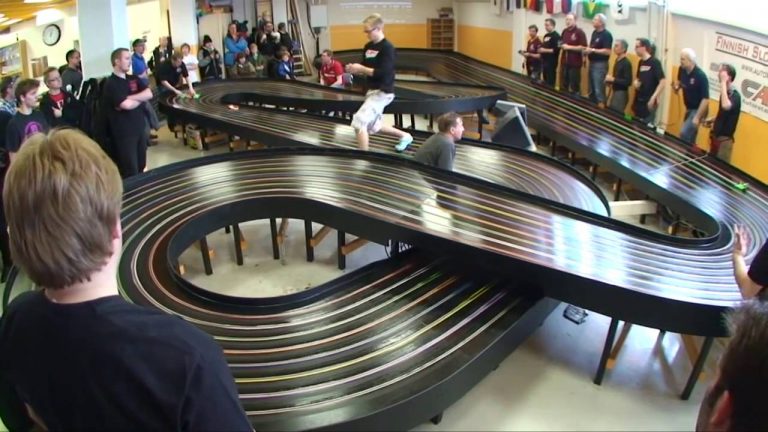 Slot Car Speed Insanity!
It has been said over and over again! Men don't grow up, their toys just get more expensive, and we might have found the ultimate example of this.
We take you on a journey to Helsinki Finland, where we show you the "sport" of European Slot Car Racing Championship.
Yes, during the cold months in Scandinavia they decided to hold a championship for slot cars, but wait, you have not seen anything like this before.
In all honesty, you can barely see the cars in this video as well since they are insanely fast, and all we can do is wonder how the competitors follow their car, because we sure couldn't.
See if you can follow it for a few seconds before you get dizzy.