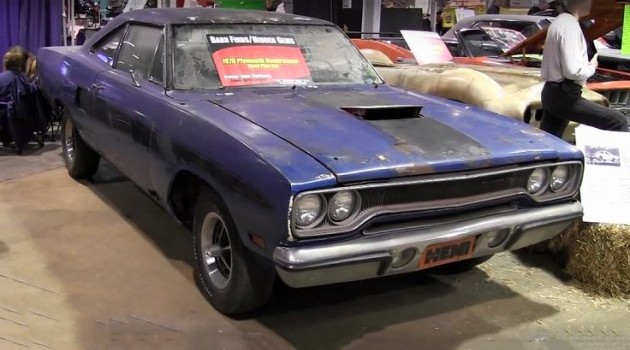 Incredible Barn Find! Very 1st 1970 Road Runner!
This is amazing barn find, very rare 70′ Plymouth Road Runner !
Guess what folks, we found another beautiful barn find just for you.
This is a story of 1970 426 Hemi Road Runner, that has not seen the light of day for about 40 years.
What's even more amazing that that, is the fact that the vin# of this vehicle is 00015 which would actually make it the very first of the all the Road Runners to be built, and these are called the "Pilot Cars".
The other rarity on this actual vehicle is the fact that only 44 coupes were ever made that had both a 4 speed transmission as well as the 426 Hemi under the hood.
The only thing that we don't know about this vehicle is how much will it actually sell for?
What would you pay for it?