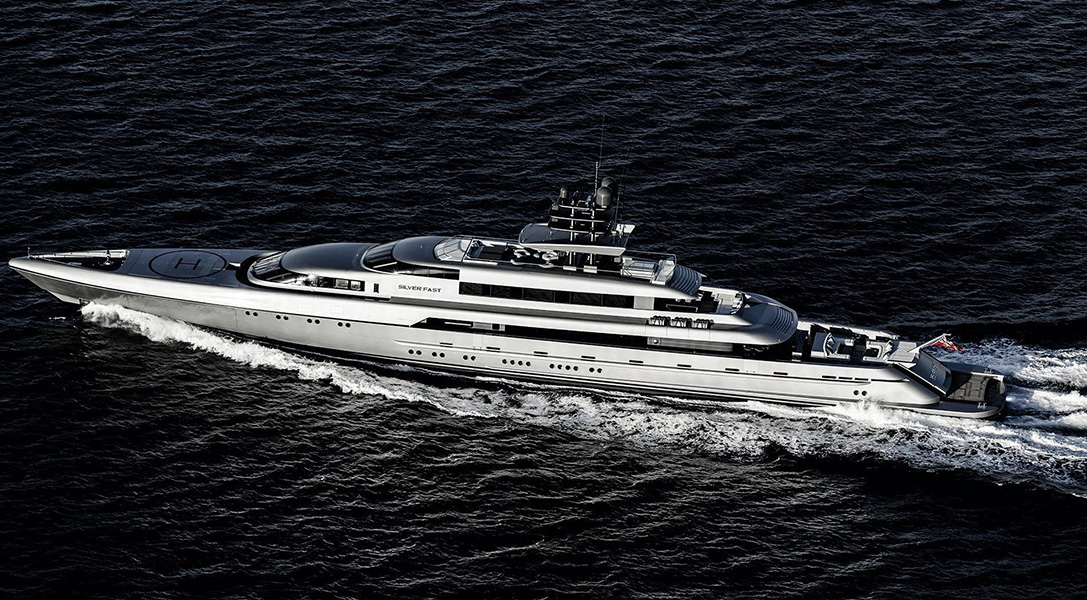 Modesty is apparently not a virtue that Espen Oeino possesses. This is obvious from his newest addition to the SILVERYACHT series, the Silver Fast.
With room for up to 18 guests this 252.6 foot $86 million gem stone is definitely one of the most glamorous ways to sail. In addition to glamour, this super-yacht also provides uncanny speed, able to reach 27 knots and with a cruising speed of 20-22 knots, it's a sure way to get away from everybody that lent you money to buy it. During your great escape you will be able to enjoy the glass fronted Jacuzzi, a massive indoor/outdoor dining area with sliding glass panels, full spa including a steam room, a gym and a beauty salon, so you can look your best on the mug-shot once you are caught. This yacht also has a very shallow construction so you can hide in shallow water were other yachts wouldn't dare enter in order to evade capture. The only bad thing for this endeavor will probably be the helipad where the authorities can land their helicopter in order to catch you napping in one of the eight rooms.
Oh yeah, end if you do get caught, don't mention our names it will only get you in bigger trouble.