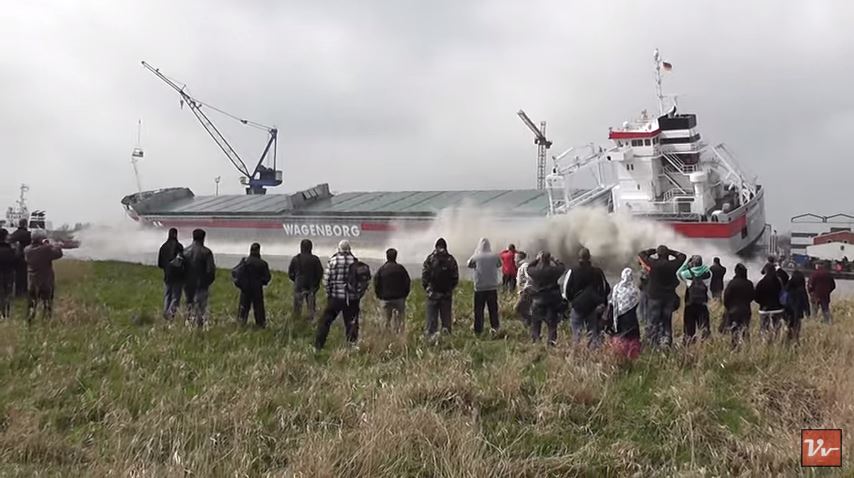 DON'T STAND TOO CLOSE TO THIS SHIP LAUNCH – SPECTATORS GET ROCKED!
In case you have not seen a ship being launched in the water so far, well let's just say they can get pretty violent. For most of the time there is not much finesse in it. They basically slide them into the water backwards or sideways.
Today we show you a sideways launch that creates a micro tsunami tidal wave. After the happy spectators realize that the wave is not that small they all start running away. Just like in every tidal way there are casualties, and older gentleman is not fast enough to run away and he gets a unwanted mini-shower.
Check out why he will never ever stand that close on a ship launching event as long as he lives.