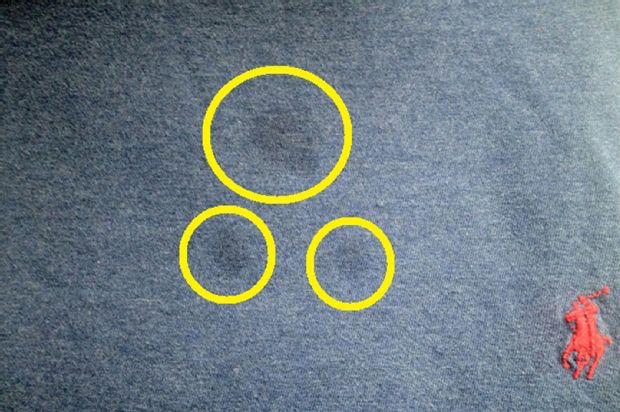 How to Remove Oil Stains From Your Clothing!
Now you won't have to throw away your favorite T-Shirt just because you had some oil spilled on it! And what were you doing messing with oil in you favorite T-Shirt in the first place?
In all fairness even if we always try to be careful and wear proper clothing when working on a car or a lawn mower, no matter if we are changing oil or just lubricating a few spots, there are always those tasks that we weren't planning on doing or getting dirty but "since were in the garage" we try to take care of them and guess what, now our T-shirt has a couple of oil stains on it. Do not despair, since there is still life in that t-shirt and here is how you are going to do it.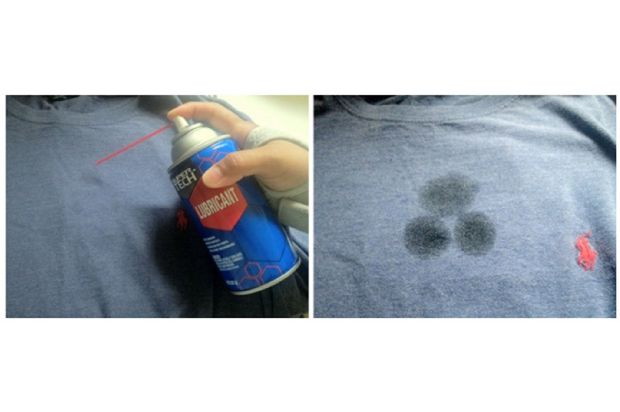 After reading some article about some homemade remedies for stained clothing, we decided to try them and guess what, they work. We feel it is our duty to share them with you so many more t-shirts will get to see the light of day again instead of them being fed to the trashcan.
A blogger named Lisette who writes for Northern Belle Diaries deserves all the credits for saving stained shirts from the trash can. Although the blog was originally dated July 2012, since then many have shared it thorough the World Wide Web and she is solely responsible for saving the stained shirts in many homes and garages. Here is how and what you need in order to save a shirt, and make sure you check out her Northernbellediaries.com blog for updates and comments on this issue.
Here are the materials that you will need in order to remove oil stains from clothing
• A piece of cardboard to place under the stain
• WD-40 or equivalent penetrating oil
• Baking soda
• Dawn liquid dish detergent
• An Old toothbrush
• Standard laundry steps after stain removal process
• Q-tips (optional)