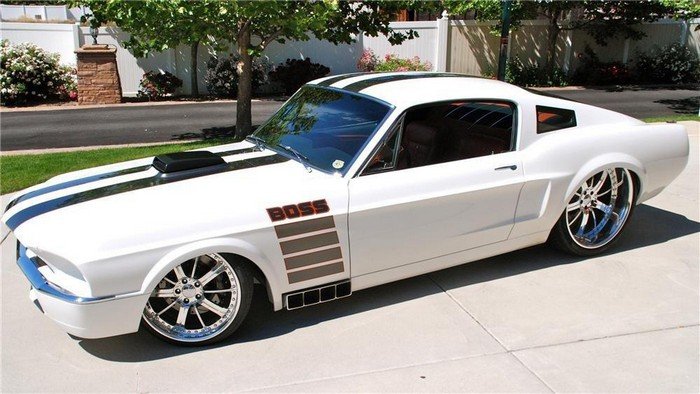 Music For Your Ears By The 1968 FORD MUSTANG Built By KINDIG IT! Stand up THE BOSS Is HERE!
One of the best way to get more out of your vehicle and at the same time give it new life is modifying it thru and thru. This is what Kindig It Design did to this 1968 FORD MUSTANG. This car was built from the ground up and the name shows how confident they are with their built, since the simply named it BOSS.
This thing really sounds like a Boss, with its dual exhaust it helps the whole neighborhood enjoy its tunes. Amongst the awards that this vehicle has been crowned with are the "Utah`s Finest", car festival in Salt Lake the "Colorado Good Guys contest". The engine is breathing with a help of a ProCharger that is forcing huge gulps of air inside the cylinders making it more powerful across the rev range.
If there is one thing we are not quite sure enough, that would have to be the wheels, maybe they are not best suited for a muscle car, what do you think?