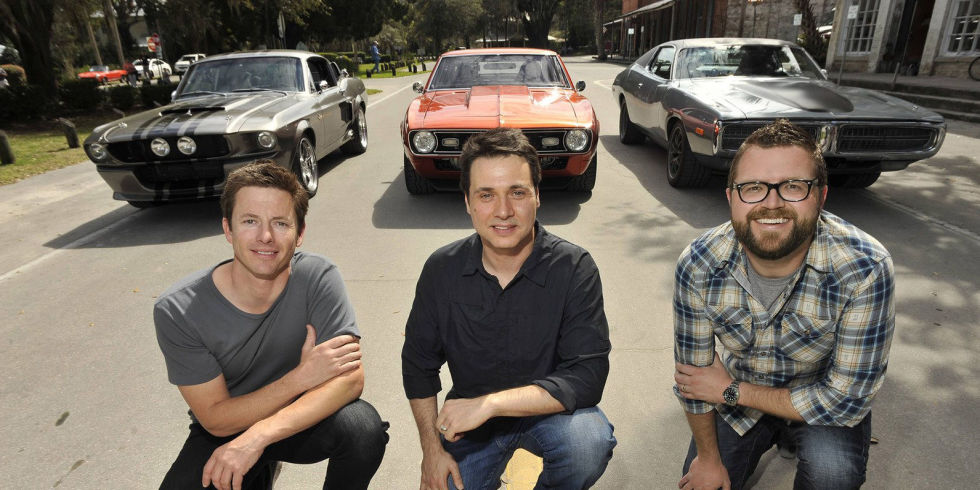 Top Gear USA Has Been Cancelled [UPDATE: Adam Ferrara Speaks]
A few years back (the show premiered on November 21, 2010, on History Channel), one of the world's most popular car shows, BBC's Top Gear decided to make an American version, and for this purpose they employed the help of Adam Ferrara, Tanner Foust and Rutledge Wood.
The task ahead of them was not an easy one. At the moment they started their show, the original one hosted by Jeremy Clarkson, Richard Hammond and James May, was more popular than ever and was captivating the audience around the world.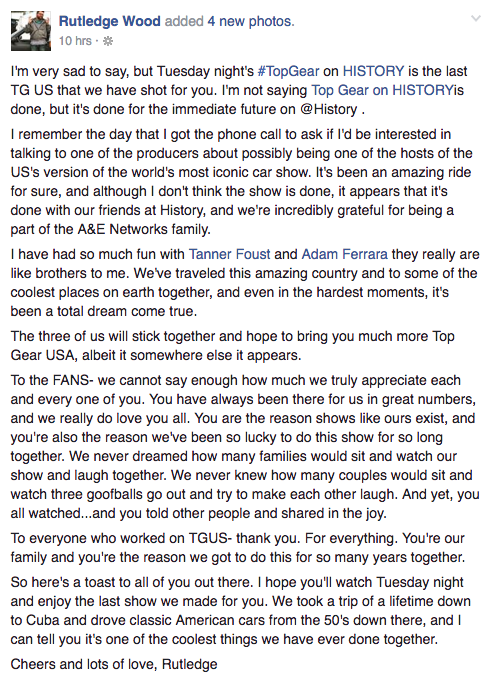 At this time, the British trio had been on the air together for almost 10 years and there was no way the new trio could have the same love hate relationship which the Brits were building over the years.
Their firs "break" was a certain vacuum that formed after the relationship between Jeremy Clarkson and the BBC producers had deteriorated over an incident that supposedly was started after Jeremy punched one of them. At the moment they were the best alternative to the witty trio and held that title for a while.
What happened for this sudden jolt to a stop of the show is not really clear, some say that the History Channel and BBC had a difference in opinions (which is supported by rumors that they are looking for a new network) or did the show just ran it's course?
Either way, here is what the hosts had to say about this on social media.
According to Adam Ferrara one of the most important things about this is that Tanner Faust is still short:
"Very grateful for all the fans who have supported us over the years. Please know that the three of us love you all. Hopefully the ride continues!
P.S. Tanner is still short."