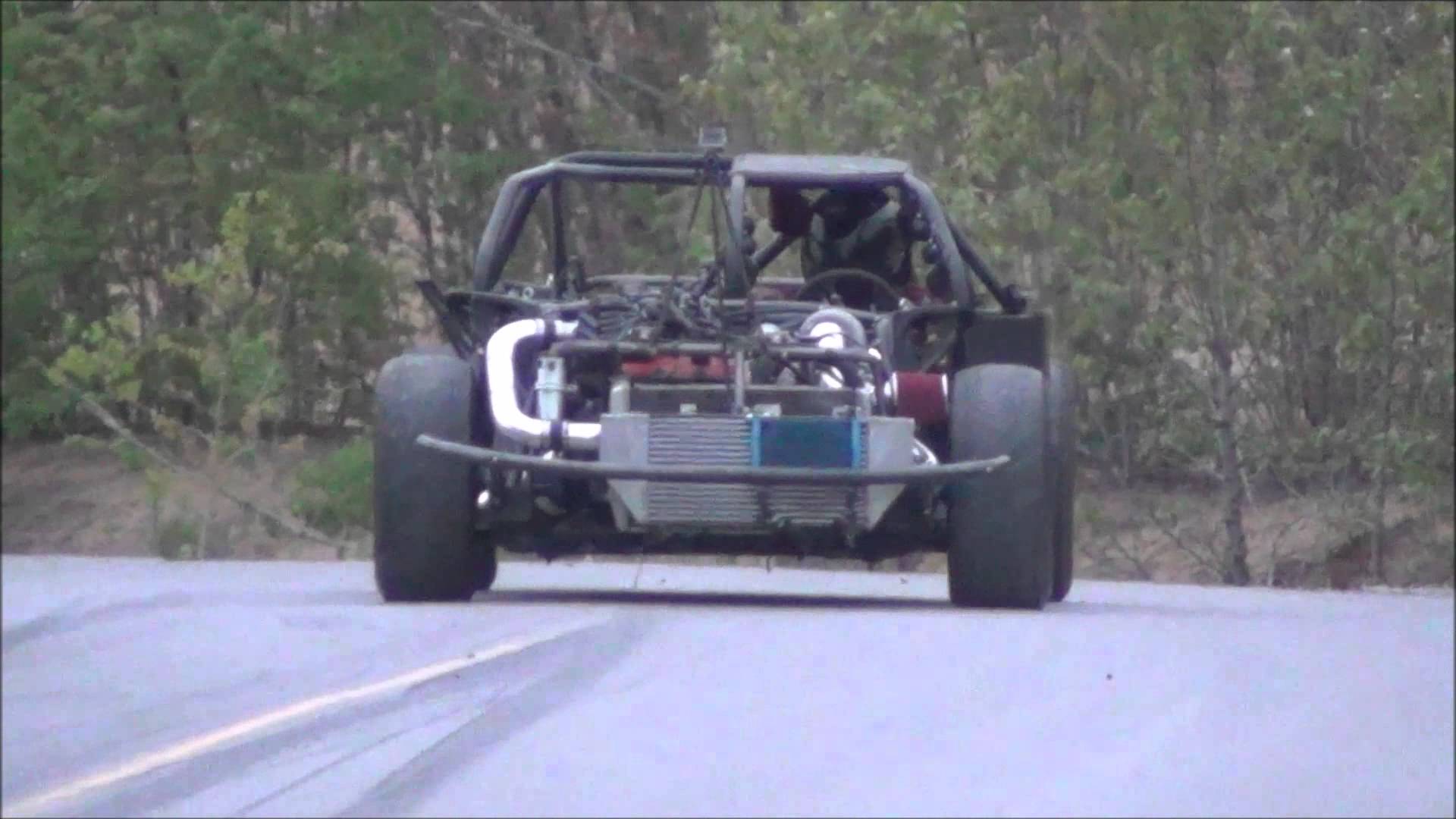 This 1300HP AWD Car Has TWO Engines – 60mph in Under 2 Seconds!
What has two engines, 1300 horse power, and can hit 60mph in less than 2 seconds?
Well it has to be Ben's Nascar Twin engine 1300HP AWD dragster.
This is a video of low traction launches that we gotta say this thing just blows thru and takes of although you can see how dirty the tires and the asphalt is.
According to Ben, at the moment of these tests the vehicle had literally 0 preparation and is running with about 60% of power on the front engine and around 70% on the rear one, which just shows that this thing is packing allot more power and much more speed once they tune it up to 100 out 100 on both ends.
According to the comments by Turbo Dynamics Canada, this thing already ran low 8s and is trying to dip into the 7s next.