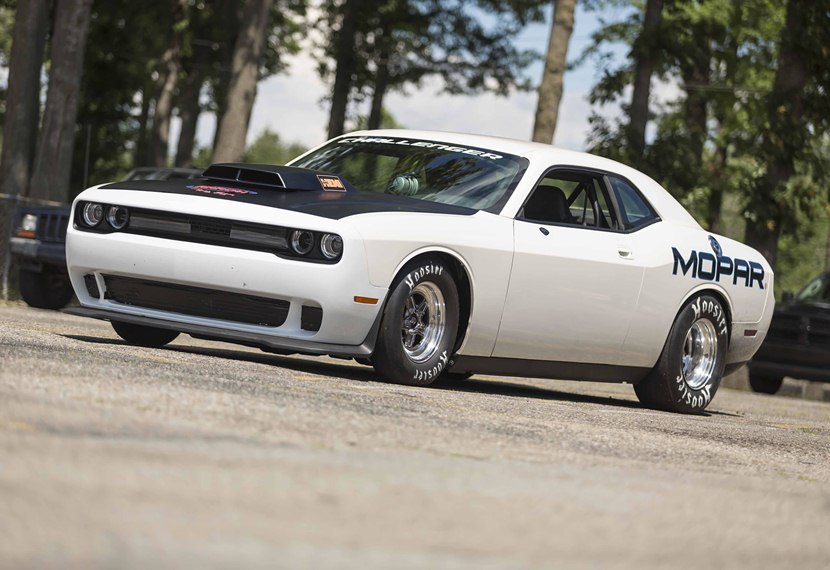 Indianapolis Latest: 2015 Dodge Challenger Drag Pak Concept.
NHRA U.S. Nationals which takes place in Indianapolis has welcomed Challenger Drag Pak test car from the Chrysler Group Mopar. When we talk about package car of the modern age we mean 2015 Dodge Challenger Drag Pak. Its predecessors are 150 Challenger Drag Paks V8, 50 V10s and 426 Race HEMI upgrades. The titles that this car has already collected include Factory Shootout races winner and Stock Eliminator at U.S. Nationals. The platform is 2015 Dodge Challenger with 426 HEMI identification, vintage stripe package and wide body. It further has roll cage according to NHRA specifications, rear and front fascia trim from 2015 Dodge Challenger SRT and rear spoiler.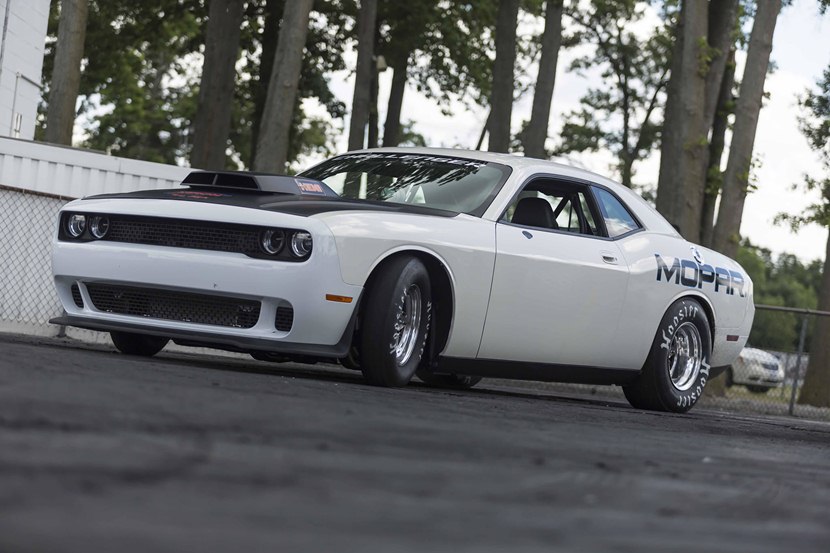 It runs on 426ci Race HEMI with block made of aluminum, custom engine calibration and steel liners. The 727 automatic transmission comes from Chrysler, there is driveshaft made of aluminum and integral line lock equipped stick shifter in race-style. There are 12 Volt battery and weigh box in the trunk. The interior of the Drag Pak is also based on the 2015 Dodge Challenger SRT, but there are also gauges from Mopar, lightweight seats for racing, five-point harnesses and safety nets. Front and rear wheels are 15 inches large wrapped in tires which are 28 inches (front) and 30 inches (rear) in diameter and 4.5 inches (front) and 9 inches (rear) wide. There is 2015 Mopar K-Member suspension with front adjustable compression and rebound struts.
Rear part of the car features four-link suspension equipped with Panhard bar, anti-sway bar, adjustable compression and rebound rear shocks and 9 inches large third member made of aluminum on rear solid axle. The specs are preliminary and still under evaluation. They wait for approval from NHRA and Sportsman feedback.