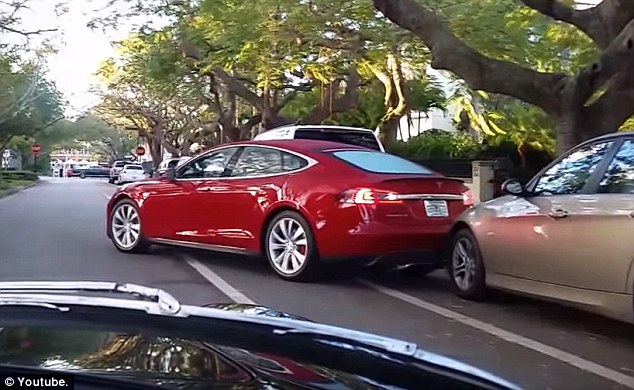 Is This Tesla A Self-Parking Fail Or Just A Really Crappy Human Driver?
The owner of the BMW hit doesn't care either way.
We were going to start this video differently but the first thing on our mind was;
– "What the hell is that guy driving?"
Well folks it's a 1967 Lamborghini 350gt, and it sounds very nice. It turns out this guy was on his way to a car show and ran into a Tesla Model S that is being parked where it will not fit. You can even hear the guys telling him that that thing will just not fly but he sure is persistent. For some of us apparently it is not that easy to parallel park and that is why these cars loaded with technologies and even auto parking features are a blessing. But the technology can be good and practical as the guy it is driving the car. We are pretty sure that according to the motions of the steering wheel and the speed that the car is parking with this is not the auto-park feature error rather than a driver error. Whatever the problem is we are pretty sure the owner of the BMW will not be too happy about that bump.