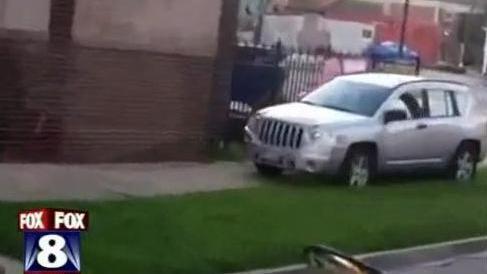 Woman Gets What She Deserves After Driving Past School Bus!
According to this video and the way the guy filming explains it, this woman does the same violation every day, instead of stopping like all the other drivers, she gets on the sidewalk to go around traffic and avoid stopping for the school bus, so today the kid decides to film her violation. It appears that he is not the only one that has learned about this dangerous behavior of the lady, no sir, today somebody else is expecting her, not just the student with the phone, a police officer hides his cruiser in the alley nearby, waiting to pounce on the bad driver.
This time she is caught red-handed and we believe that this will be the last time she does something selfish and dangerous like she has been.
Check out this awesome example of "justice being served" that has all the kids on the bus laughing.