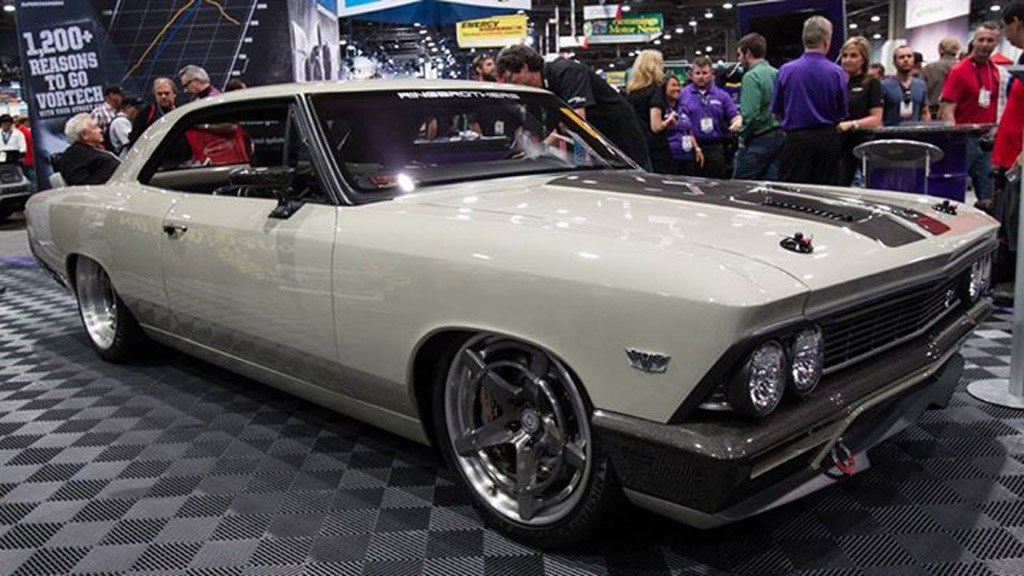 The great looking Ring Brothers 1966 Chevelle with a modern look at the SEMA show floor.
The Ring Brothers '66 Chevrolet Chevelle was looking really great in the renderings previously released by the muscle car builder Wisconsin, but at the 2014 SEMA show floor last year it looked even better. To the nearly 50 year old design, Ring Brothers added some modern touches and some real serious horsepower under the hood. The 7.0 liter LS7 V8 engine from the previous generation Chevrolet Corvette Z06 connected with a Whipple supercharger, and delivers amazing 980 HP. All that madness is controlled by a Tremec T-56 six-speed manual transmission.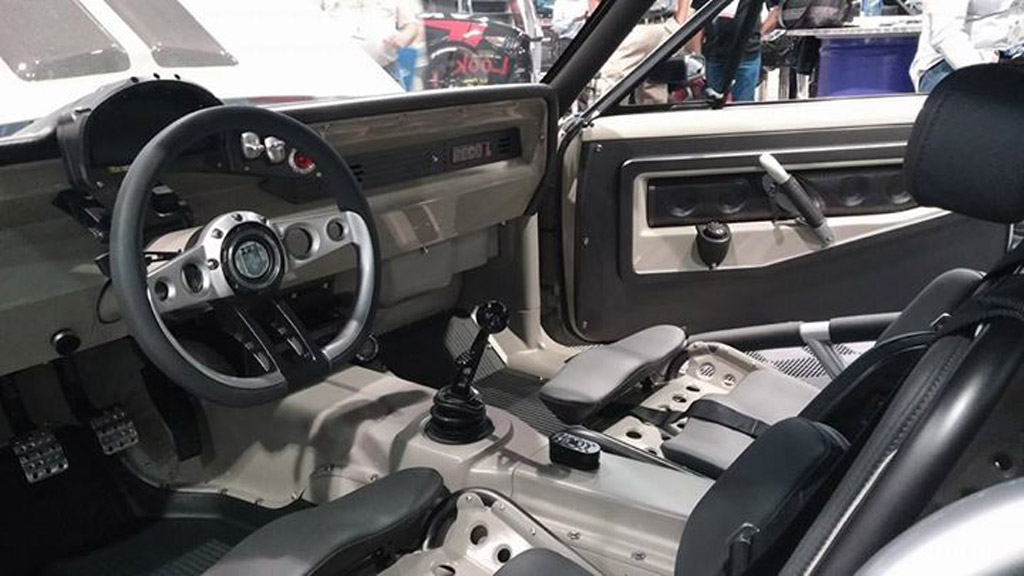 In its hood the car has a carbon fiber, headliner, trunk lid, bumpers and dashboard. The interior of the car is trimmed in aluminum that has been hydro-dipped with a tweed-like pattern. That process was used to apply camouflage graphics to guns and involves floating an ink pattern on top of the water and dipping a part into the water to transfer the pattern.
There are also some exterior styling changes, in its two-tone gray paint, this car was one of the most subdued cars on this event, but not everything has to be visually loud.
The build of this car took 5,000 hours and costs $70 per hour plus parts. This Chevelle is the latest car of many muscle cars that are coming out of Ring Brothers, others have included two great looking old cars: 1965 Ford Mustang with NASCAR V8 power and a resto-modded 1971 De Tomaso Pantera.