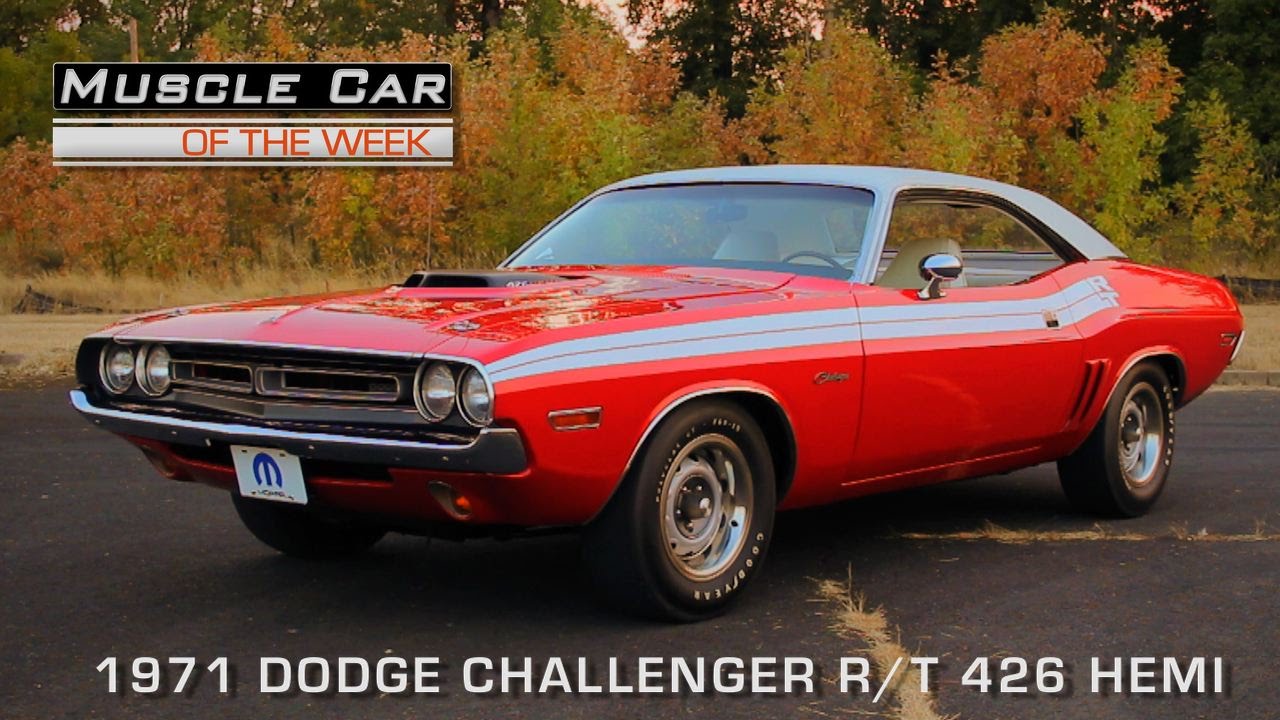 You Gonna Love This 1971 Dodge Challenger R/T 426 Hemi
Let Kevin take you out on a date, with a lipstick red Hemi Challenger. And yes, if you really pay close attention to details at the 5:18 mark the clock goes backwards as they explain how this car features a clock that even shows seconds, which in a way might come handy if you are timing yourself, and they thought of that detail in 1971 (or maybe we are jumping to conclusions about the seconds).
During 1971 only 71 Dodge Challenger R/T 426 HEMI were made, and this information alone, is sure to make the car even more special. They were so proud of their big engine, that they made sure the wheel wells were painted the same color as the rest of the body in order for the motor to look even bigger. Check out a huge amount more details about this 425 horsepower beauty in the video.