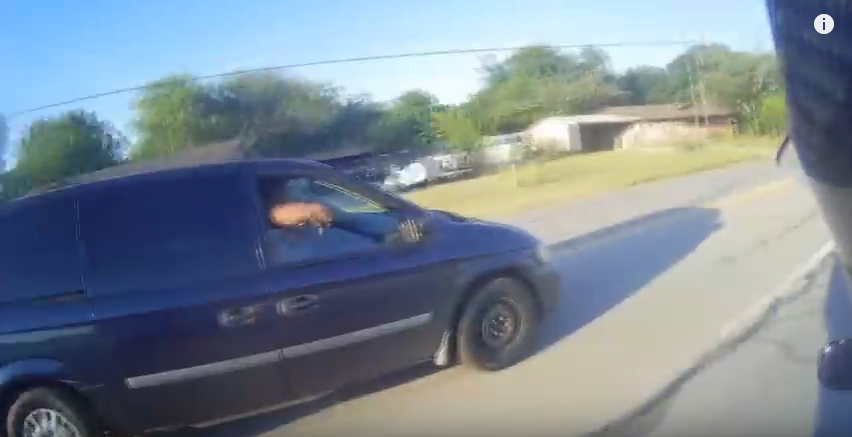 Road Raging motorcycle rider pegs minivan with a Rock!
Once again we have to repeat that road rage is bad, and you should not take part in it, we are all part of traffic and we all need to share to road to the best of our abilities in order to prevent accidents and to make the roads a safer place.
Now that we are done talking like a Miss World contestant we can go on and tell you more about this video.
According to the biker that posted it, there is not much that happened before the start of the incident or the moment they are flipping him off, so that's why he did not record anything that happened before this.
In the video, as soon as the van passes the biker, the passenger gives him the finger and once the bikers "returns the favor" the passenger of the vehicle hits him with a bottle, which was not a cool thing to do at all since an inexperienced driver might have fallen of his bike trying to avoid it or something.
Next part is where it gets interesting, the biker picks up a rock and catches up to them to retaliate, he throws the rock at the van breaking the driver's side window and takes off.
Road side justice or a crime? Well why don't you tell us what you think of it after watching the video?