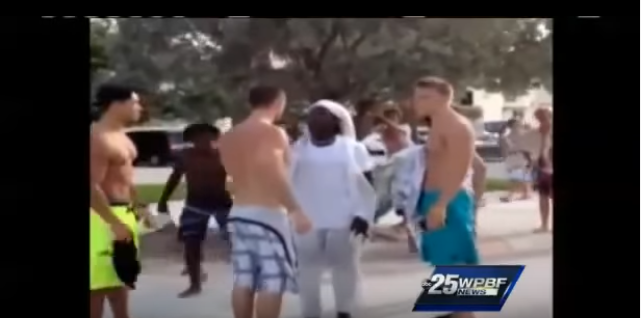 Former Marine Attacked Teen Bullies, Racial Slurs, Melee Hurt Marine Caught On Video
A day at the beach turned into a nightmare, for one former Marine, who was just trying to enjoy the sun with his family when he realized that there are three bullies attacking a few teenagers and their friends and are yelling racial slurs at them, kicking sand and harassing them.
The 43-year-old former marine Jones, tried to calm the situation down and stop the violence but instead of respecting his age, these guys just viciously attacked him, fracturing his orbital bone, and knocking him unconsciousness.
The three thugs took off after beating the Marine but bystanders took down the license plate of their vehicle and helped the police find them.
The Marine underwent surgeries and has recovered fully, and in the interview with the reporter said that he is not sorry for jumping in, he said that to protect people he would do it again, no matter how bad the beating that he got was.