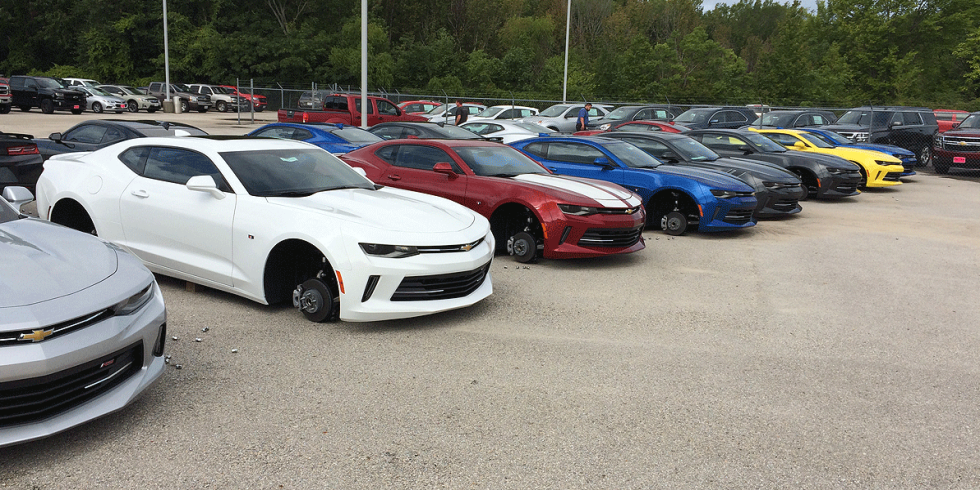 Thieves Steal $250,000 in Wheels From a Chevrolet Dealer!
When buying a new car, people want all of the little details on a vehicle to be perfect, and because of this, dealerships have been stacking bigger and bigger lots, in order for every costumer to drive off with the exact color to his liking, or the right extras or the right wheels.
Well for the well-equipped Peltier Chevrolet in Tyler, Texas dealership this proved to be a bit of a problem.
Their Chevy dealership was a target of thieves who made it out with believe it or not, about $ 250 000 worth of wheels and tires.
The damage was done on 48 cars that had optional and even standard aluminum rims that the thieves had their eye on. It took them about four hours to take the wheels off the cars, which is quite a fast time that many tire shops need to take a note of.
The dealership assured costumers that everything is going to be fine, and that most probably the insurance will cover the damage, and they should be no big delays on car delivery for current and future customers. We are pretty sure that somebody will be getting good deals since some of the cars sustained minor cosmetic damages during the heist.
So if you live nearby and are in the market for a new Chevy and don't mind some scratches around the wheel-well you might want to go check them out.