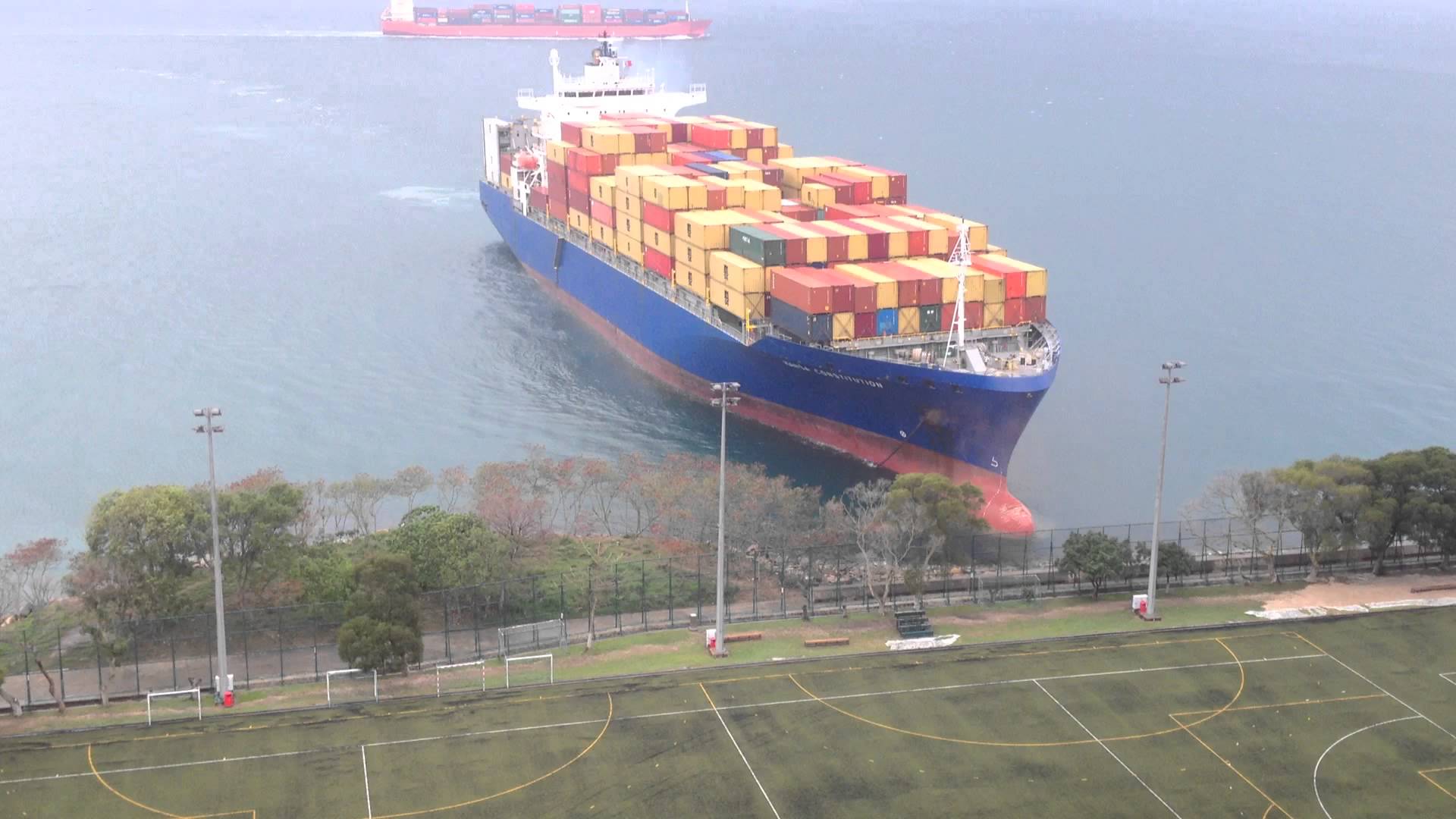 Container Ship Sails Straight to Shore by University Football Field!
Container ships are the biggest moving objects on earth and definitely the biggest transportation vessels in the oceans. This however make them terrible to maneuver and very hard to stop in case they go rouge and lose control.
This is the exact situation we have on the following video, an enormous container ship has lost control and is heading straight to a football field on shore. For a moment there we see this moving mountain going straight towards the shore with the anchors dropping in a desperate attempt to stop it but as soon as it gets close to get beached the vessel starts slowing down and the mayhem that we are expecting to see does not happen.
According to the official statement the main engine of the 192.5-meter-long Hansa Constitution broke down so the best action to take in order to get is out of the busy shipping lane was to beach the vessel and this is exactly what they did.