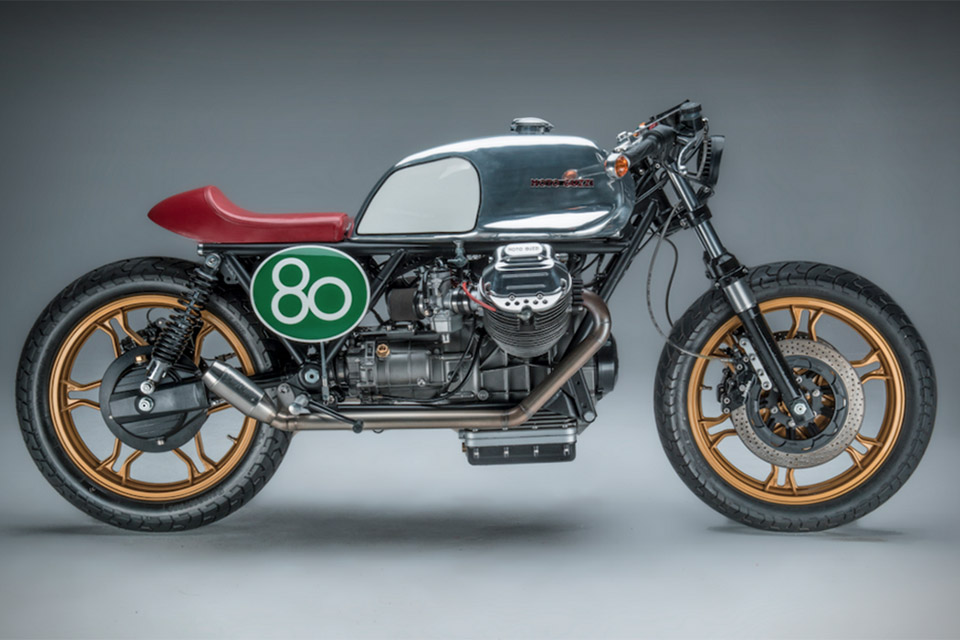 1980 Moto Guzzi LeMans II built by Wolf Moto.
Today we take you to the small town of Drummond, on the east coast of South Africa like a stone throw away from the ocean. That is the home of the custom bike builders Chris Clokie and Kyle Scott, the men behind Wolf Moto, have just presented their first creation, the 1980 Moto Guzzi LeMans II that you can see here.
The bike was given a new engine, was stripped down entirely, and was given a custom-fabricated 316 grade stainless steel exhaust system. The front brakes on the bike have been treated to Brembo twin pot calipers, while the rebuilt forks were fitted with adjustable Ikon shocks and were lowered by 25 mm. The tires on the bike are Bridgestone's Spitfire 2s. A new gas tank, LED lighting, and a fresh paint job liven up the aesthetics, while the added new ignition system and antigravity Lithium-ion battery supports reliability.