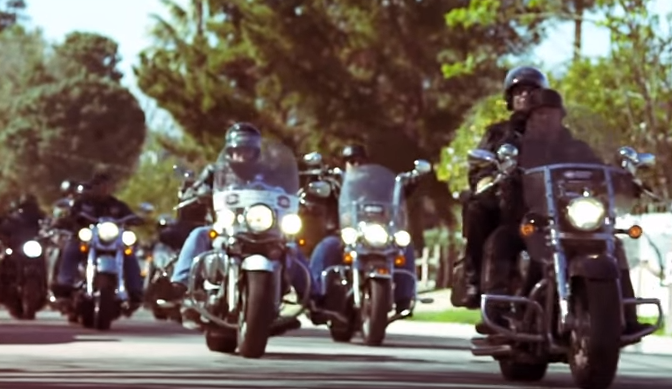 Bikers change lives of abused children!
Too many times when people mention bikers or bike clubs, the first thing that pops on people's minds is violence hooliganism liquor bar fights ant the other bad things that Hollywood has portrayed in the movies and TV series. To judge somebody because he is different is always a bad idea and this is one of the best ways to prove this. Here is a story about a biker organization that stands for Bikers Against Chid Abuse or B.A.C.A for short. These are members of bike clubs that are working on empowering children that have been abused and to help them with regaining their feeling of safety. At a case of a young girl that has been traumatized by abuse, these folks stood watch around her house 24/7 just to make her feel safe again. This amazing group of bikers are getting more and more popular in the world and they now have chapters in many European countries as well as Australia and even New Zealand.
Watch their story in the video bellow and get ready to start respecting bikers more for their actions.