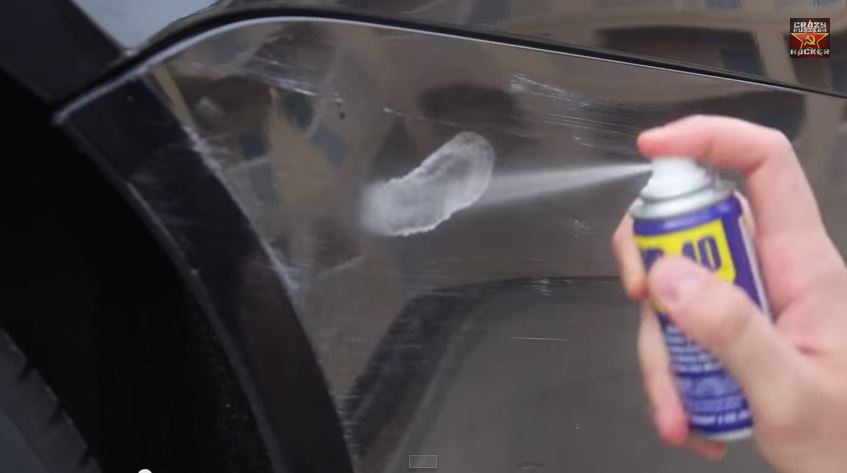 Fix the scratches on your car very easy with the WD-40 spray.
In the following video you will see one interesting tutorial on how to easily remove the scratches on your car using the WD-40 spray. We are sure that you have this spray somewhere in your garage or basement, or you simply go and buy it. All those scratches on the bumpers and doors, resulting from people who don't know how to open normally a car door or from small pebbles, the WD-40 spray can fix it.
But this spray can't fix those deep scratches, but it will help for your car to look much better than before. So, check out the video, get the WD-40 spray and go straight into the garage. Enjoy and send us pictures with before and after.