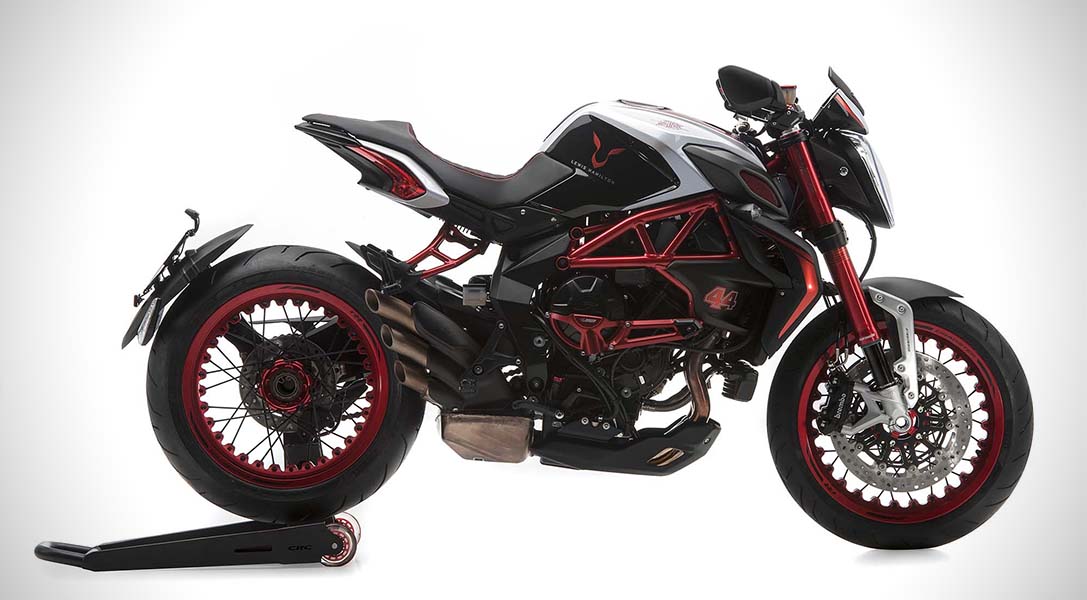 LEWIS HAMILTON X MV AGUSTA DRAGSTER RR LH44 SUPERBIKE
MV Agusta, started its life as Meccanica Verghera Agusta, and it is a world famous sport motorcycle manufacturer that was founded back in 1945 in the vicinity of Milan in Italy. The company was originally a part of the Agusta Aviation Company formed and owned by Count Giovanni Agusta in the year 1923. After the Count died in 1927, he left the company in the hands of his wife and sons and it was his sons that formed the motorcycle company after the Second World War in order to facilitate the rapid growing need for cheap transportation in Italy.
Now they have showcased a new special edition Dragster RR LH44 bike which was designed with the help of the three times Formula 1 World Champion Lewis Hamilton.
You cannot take a look at it without noticing how the F1 champion has given a highly aggressive angle look to this limited edition bike. Black, blood red and white are the colors that dominate the scheme as well as the champion's helmet graphics, and his racing number 44. The three cylinder engine has 798 cc, two injectors per cylinder system that feeds it enough fuel to spin up to 13,100 rpm, and push out 140 hp. About fifty details make sure that you will recognize the special model and only 244 piece limited production is sure to provide added exclusivity of the bike. Check out the video to see it do a burnout, and to needlessly watch Hamilton gear up, instead of the bike.