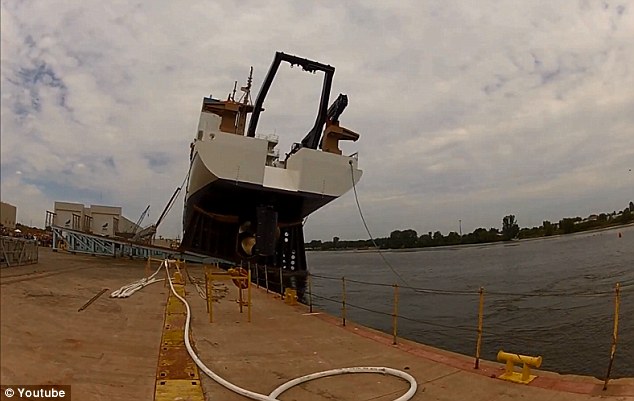 SHIP LAUNCH GONE WRONG AT MARINETTE WISCONSIN DOCK!
They say curiosity killed the cat and for this video, this applies in the line of curiosity killed our cameraman.
Well in a way the ship launch did not go bad rather the cameraman did not anticipate the force with which this monster will violently disperse the water around it sending parts of the launching ramp along with tons of water flying his way.
Usually when huge vessels like this one are launched in the water in a rather violent manner like this one, somebody should keep an eye on safety and warn guys like this one. Weather the person in charge of safety was being too focused on the ship or this guy just didn't want to listen to him one thing is sure, he got a real violent shower. As for injuries we hope there were none.