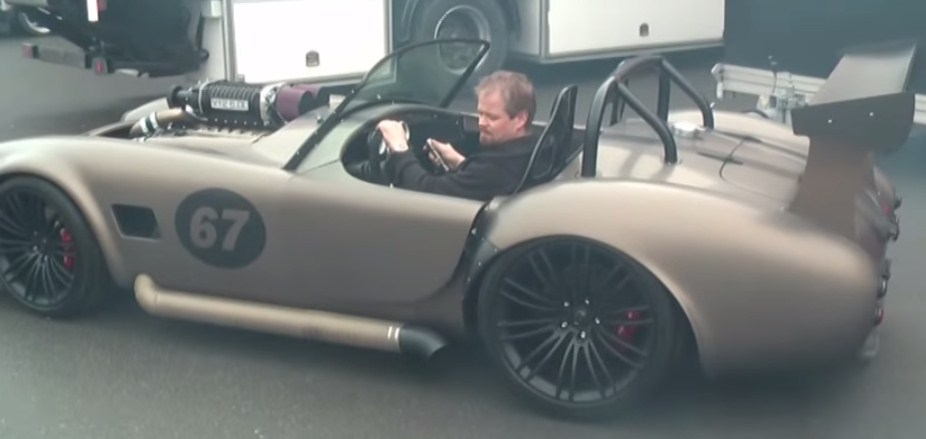 This blown V12 Shelby Cobra, is the Maddest Viking around Scandinavia.
If you thought that the only thing that comes from Sweden is IKEA and its furniture, think again.
Here we have a
Shelby Cobra
kit-car, that has been taken to a new level. Magnus Jinstrand is a Swedish kit-car builder who decided that his Shelby Cobra needs to be special. In the engine bay he fitted a 6,0L that he pulled out of a S600 and fitted it with a Lysholm 3300 supercharger running at about 8 psi of boost.
Although it has not been strapped to a dyno yet, he believes it is pumping out around 600 horsepower, which combined with the Cobra's light weight, should make it a pretty fun ride. In order for the ride not to be abruptly ended in a pile of twisted metal, he installed Brembo brakes (borrowed from a Mitsubishi Lancer Evo VIII), Corvette C4 suspension with adjustable sway bars, and a Porsche Cup wing, to keep that rear end planted to the ground where it belongs.
For more details, and for some ear candy, check out the video below.