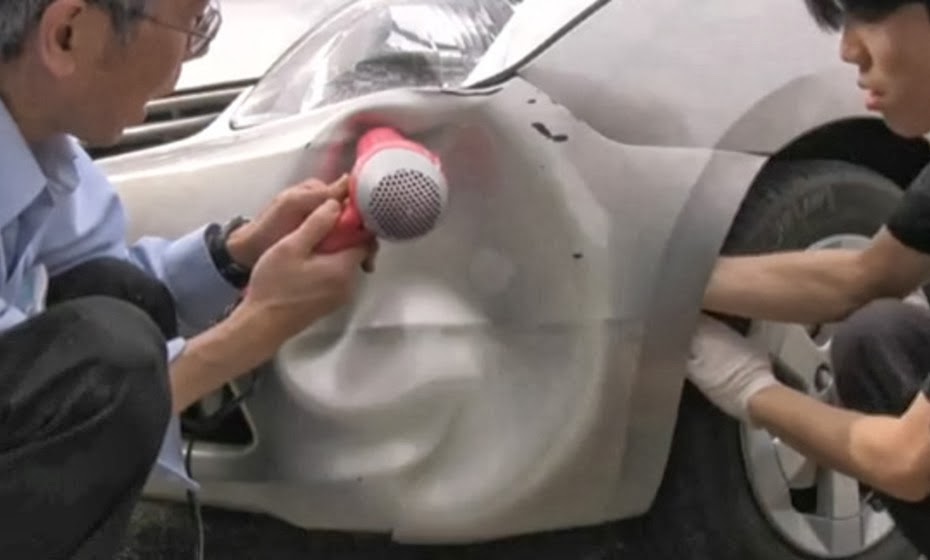 How to repair your bumper after accident! Amazing!
We are sure that you love your car so much, and you don't want any scratch on it. But sometimes can happen some small accident with the car, and some scratch on the car are unavoidable. In the following video you will see a tutorial of how to repair your car if you hit it. The plastic of the car not always should be replaced. It can be repaired sometimes.
These guys hit the bumper of the car, and then they slowly tried to return it in its previous shape. The results are amazing and the car is like new. Maybe you will find this video useful, and you save a lot of money on buying a new bumper. Check out the video and share it with your friends to help them too.