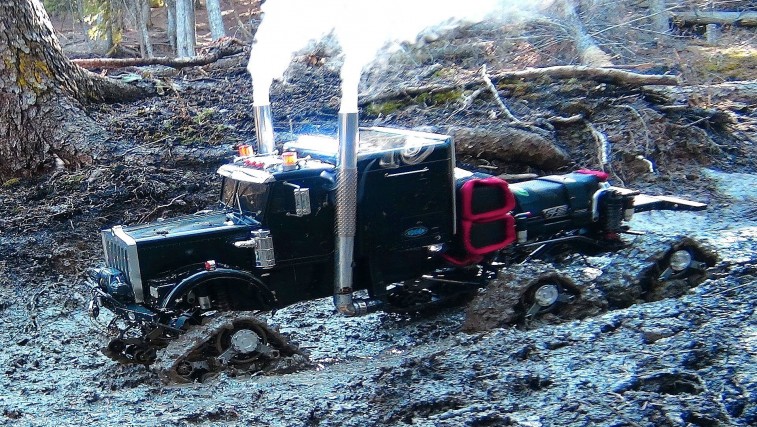 Muddy Tracked RC Semi Truck 6×6 pulls a 4×4 Beast Truck – RC Adventures!
Some of the most amazing video on the internet come from the remote control community. Just imagine that you can direct the most amazing scenarios with just minimum consequences.
This time you will see one amazing 6×6 Semi truck pulling a 4×4 "Beast" MT. We would like to see these vehicles in real life, but we are okay with this version for now.
Watch the video here to see "The Juggernaut", the custom semi truck and the "Beast" Ford truck. This is one amazing RC Adventure. Enjoy the video!
FPV rc car break the ice on a stream, successfull rescued by FPV rc truck: