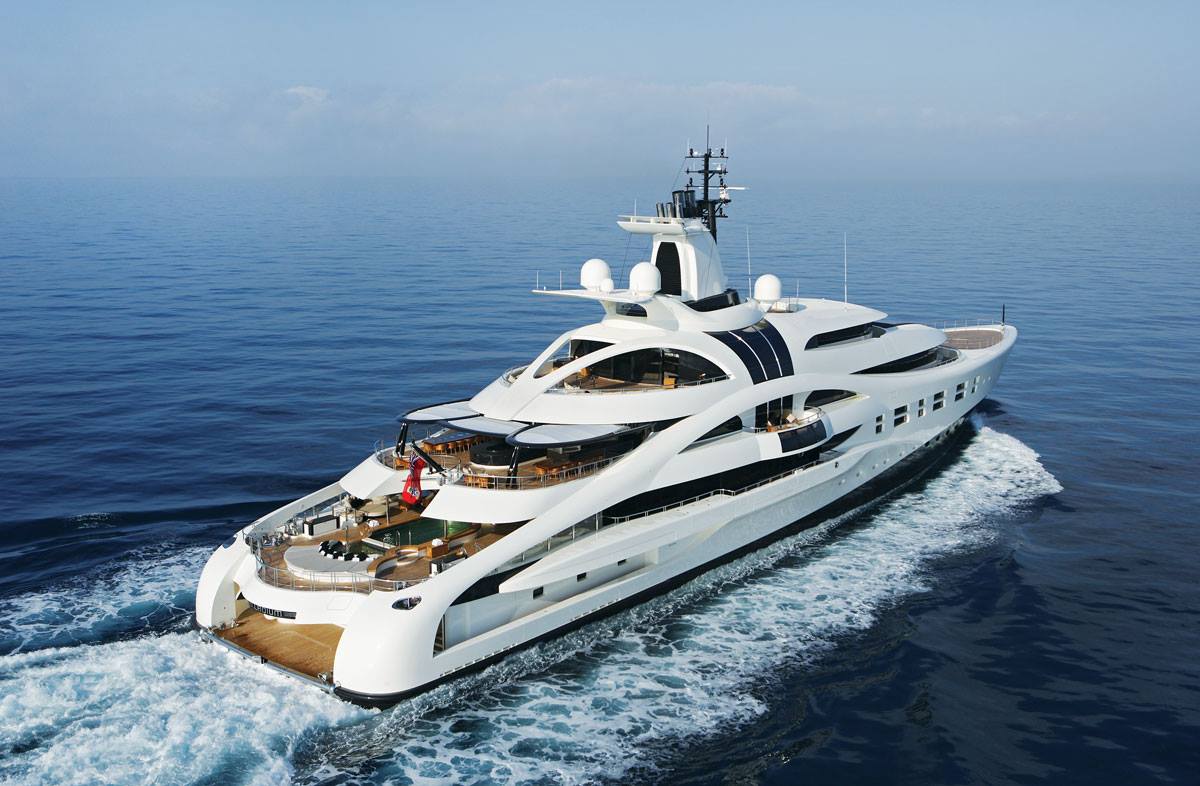 We present you the Palladium Superyacht by Blohm+Voss.
The German shipyard,
Blohm+Voss
, has had some amazing builds over the years, including the Palladium that we will present you today. It is a 96 meter superyacht that was built in 2010 and has starred in many boat shows ever since. The Palladium Superyacht was widely praised for its extraordinary design, acquiring international attention as the new species of modern types of yachts.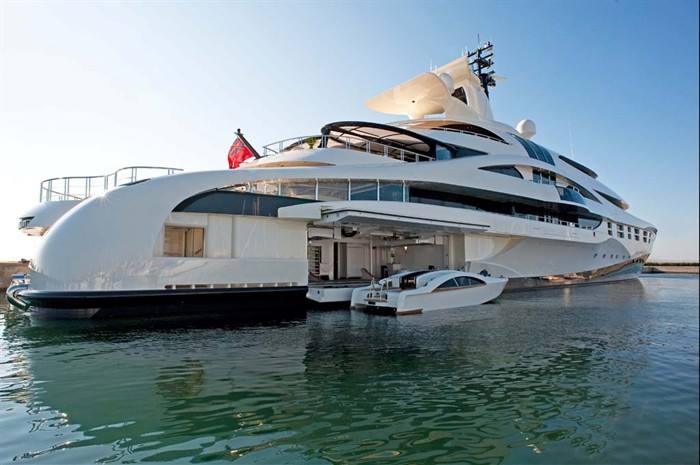 Blohm+Voss authorized UK based Michael Leach Design to do the interior and exterior design work. It has organic design lines that reflect smoothness out and in and then even escaped the use of visible hinges on the bulwark hatches and shell doors. The tender garage doors are split into 3 sections. The most interesting feature however is that the bridge wings are able to swing a full 90 degree arc when necessary.
Inside the Palladium Superyacht, you can discover a sumptuous profile that characterizes every bit of modern interior design. A sundeck that is large enough to host a rock band, a self-indulgent galley, and spacious cabins. The photos here speak louder than mere words. Enjoy the gallery.