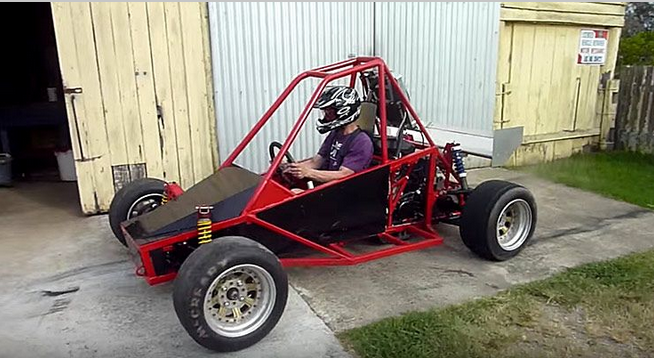 This Hayabusa Powered Buggy Is Brutal!
Off road buggies are a great invention, they are simple fast, cheap and a relatively safe way to have fun without using asphalt, and for the most time the buggies that we have seen or driven feel a bit underpowered.
The owner of this one had the same problem with his buggy so he decided to give it a bit more power but at the same time keep the weight from skyrocketing.
The best selection for this? A street bike engine, but not any street bike but one of the most powerful ones. He used the 1.300 cc Suzuki Hayabusa engine turning this off road buggy into a real missile.
The buggy is now so powerful that during this lap he only uses one quarter of the power or half of the throttle.
Wanna see what a Hayabusa engine does at half power?
Play the video and just imagine what would have happened if he would have pushed the pedal to the metal.