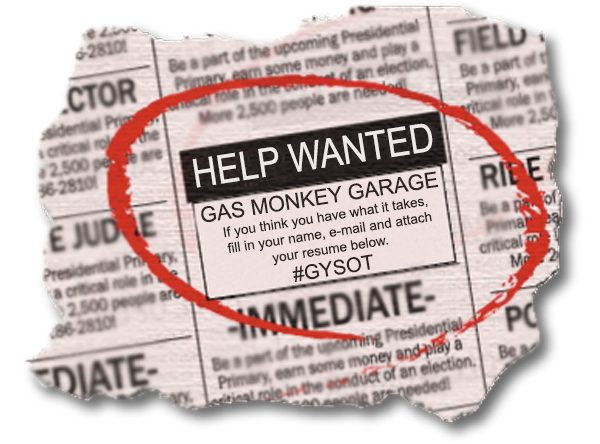 Gas Monkey Garage Is Looking For A Skilled Mechanic!
They say good help is hard to find these days, but in this case, these guys had one of the best hands available in the business the well-known Aaron Kaufman, but after leaving the popular show Gas Monkey Garage, Aaron went his own way and the Monkey Garage is left two hands short.
Now we know that the famous Aaron will not be easy to replace so Richard Rawlings is personally trying to recruit you.
Well maybe not you personally but at least somebody from his huge audience that is able to wield the tools that are required in the famously crazy environment that we have all seen on TV.
Do you think that you might have what it takes to be the new member of Richard's team, and do you think you will be able to take on the silly and complexed tasks that they take on?
Well, what are you waiting for, send them your resume and hope for the best.
source: gasmonkeygarage.com