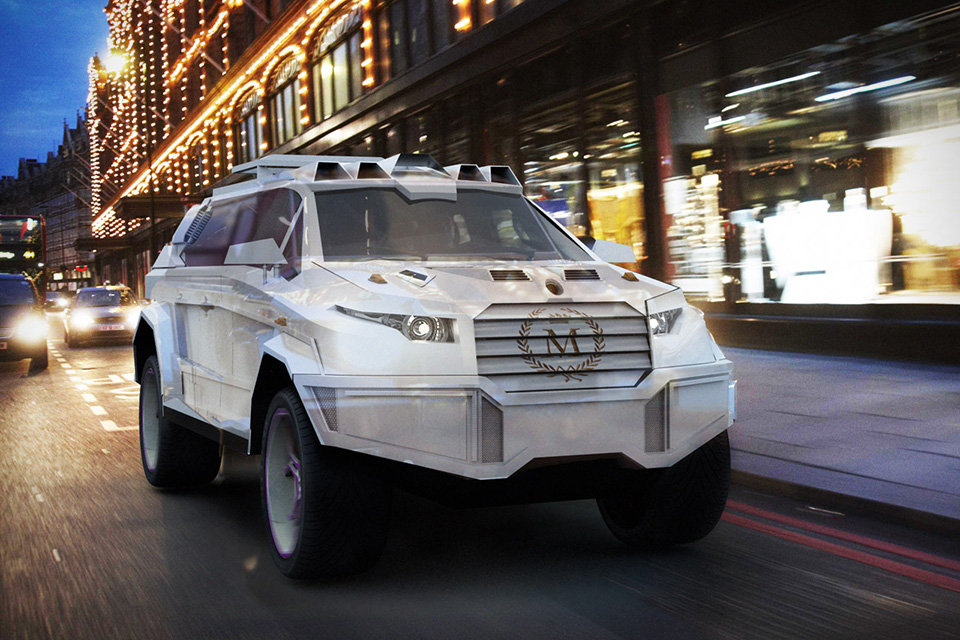 The Russian fantastic luxury armored SUV – Prombron Black Shark.
The Hummer H2, the Ford F-150, or any other vehicle will have to hand its head in shame when parked next to this amazing new Prombron Black Shark.
The Latvian company Courtesy Dartz, known for sparing no expense in turning the SUVs into rolling luxury fortresses, the name of this amazing ride is "world's first real SpyKar", noting the release on the 100th anniversary of the Russian Motorized Infantry. Underneath it all, it is a Mercedes GL 65 AMG, but the engine has been taken to amazing 1,500 HP heights.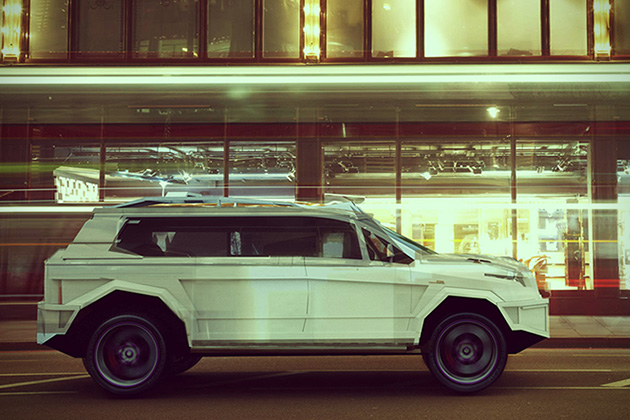 The magnetic mine-proof and bulletproof body is made of titanium and Kevlar. The evil enemies or adoring fans will need a lot of luck bum rushing this monster, because there is nothing to grip with door handles that disappear into the bodywork.
The Black Shark is equipped with high intensity lights and sirens, and dedicated paparazzi shocking system.
You think that you can easily hop behind the wheel? Well, you are wrong, because the fingerprint and retina scanner makes sure of that no one can hop behind the wheel. You can't steal this vehicle for sure.
The icing on the cake comes with the champagne cabinet with sterling silver flutes, a leather interior made from alligator, stingray, ostrich, python, crocodile, sheep and shark, and a humidor with a golden hookah. You are asking about the price tag? Well, All Dartz is saying is it involves 6 zeros.