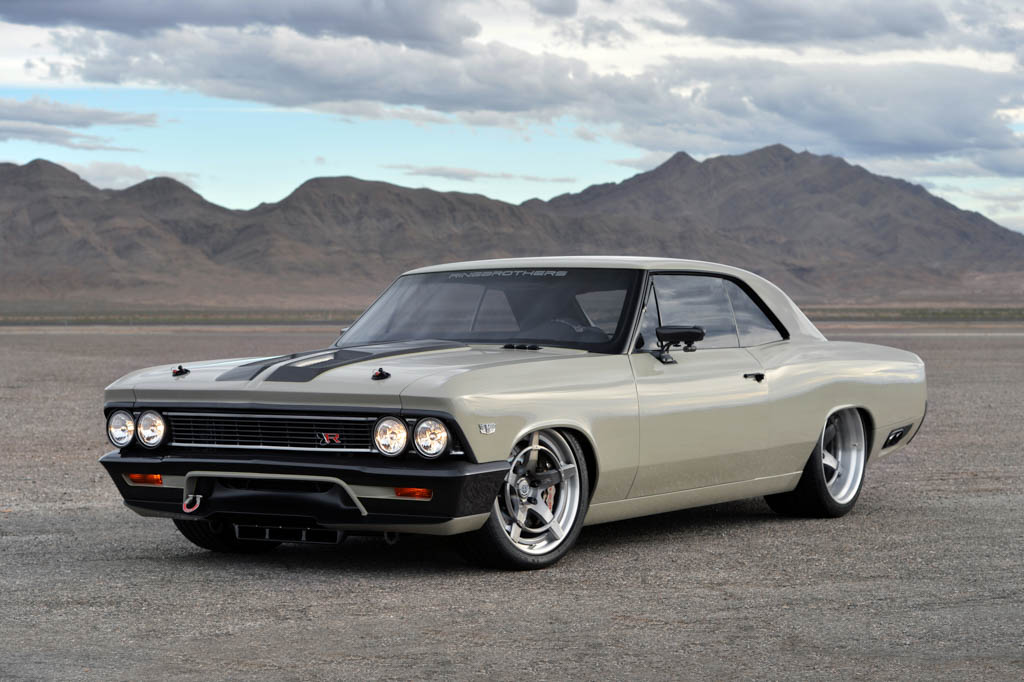 Jay Leno takes you on a ride with the Ringbrothers' 1966Chevy Chevelle!
Maybe you have already heard of the Ringbrothers' Recoil.
This Chevrolet Chevelle
makes about 1,000 supercharged HP. The car has got carbon fiber almost everywhere. The interior of the Chevelle is more WWII fighter plane than heavy Chevy. We must say that this car is a masterpiece. Everything on this car is custom, starting from the door-handles. The level of detail is amazing.
When Mike and James Ring carried the 5,000 hours build to the Garage of Jay Leno, it was Jay's opportunity to get a little nerdy with every detail on this vehicle. Enjoy the ride with Jay Leno.