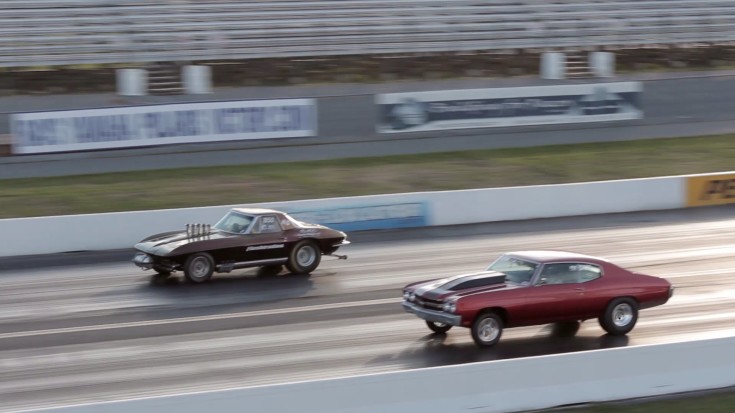 Classic Muscle Cars in an Epic Drag Race that you must see!
In this video we have one drag race held at the Maple Grove Raceway. This drag race is between injected Corvette C2 and worked
Chevy Chevelle
. Both of the cars look really amazing, have awesome paint and bodywork. Which one of this two Chevys is your favorite? Share your opinion with us and enjoy the video!
This is one great muscle cars drag race!