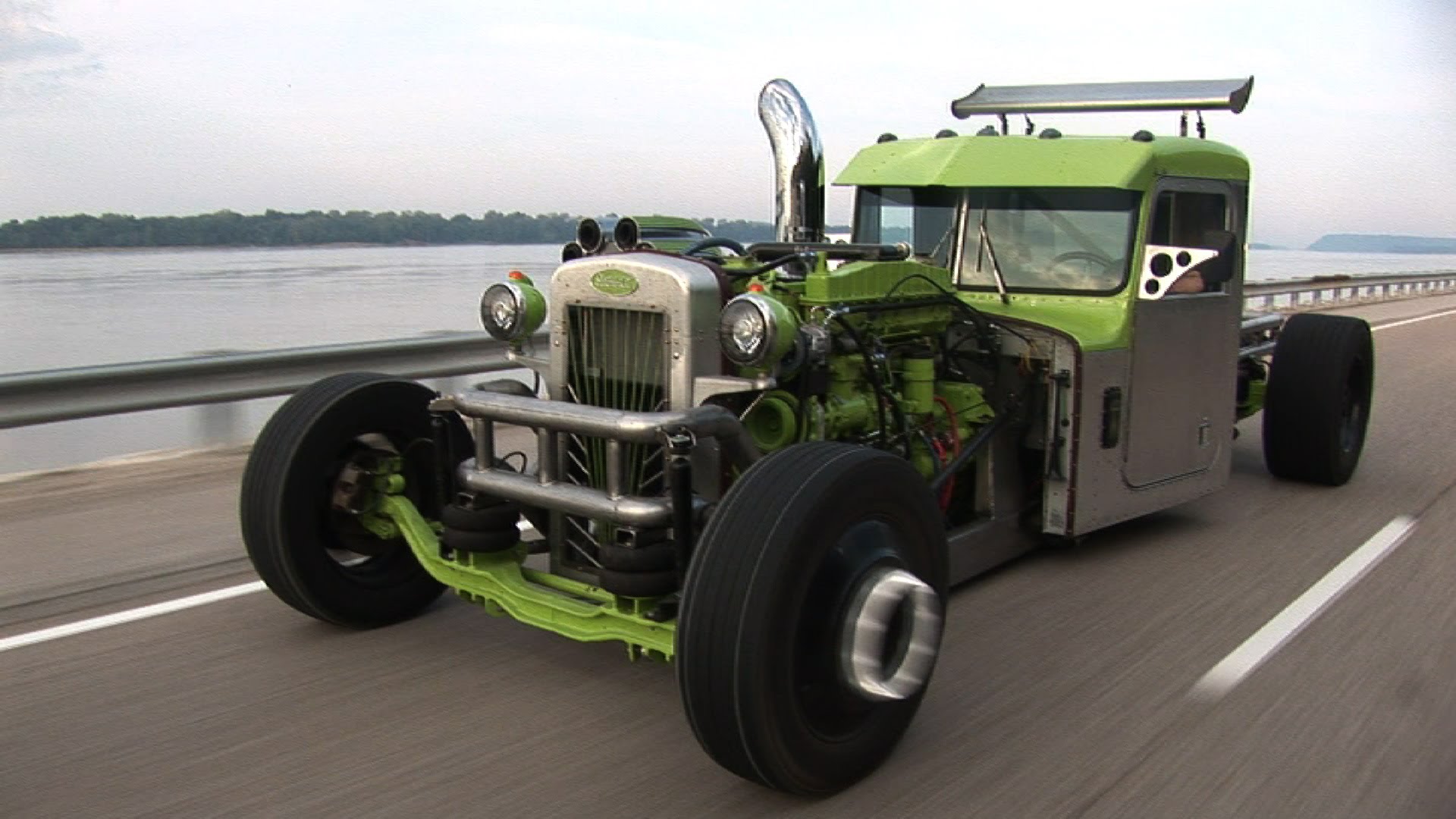 Custom Peterbilt HOT ROD SEMI!
Hot Rods come in all shapes and sizes, and just about you think you have seen them all, there is always one of them that will just make you say, wow!
We believe that this Custom built Peterbilt will just do the trick and amaze you with its coolness. Powered by a Cummins engine this machine looks great from any angle, all the details on it have been engineered to perfection and you can see that the builder really spent a huge amount of man hours in making this stunning Hot Rod. The chassis that supports the whole vehicle is actually the modified chopped cut and welded chassis of a Peterbilt big rig.
It would be nearly impossible to describe all the alterations and fabrications on this vehicle so go ahead play the video see them yourself and enjoy this beautiful Hot Rod.