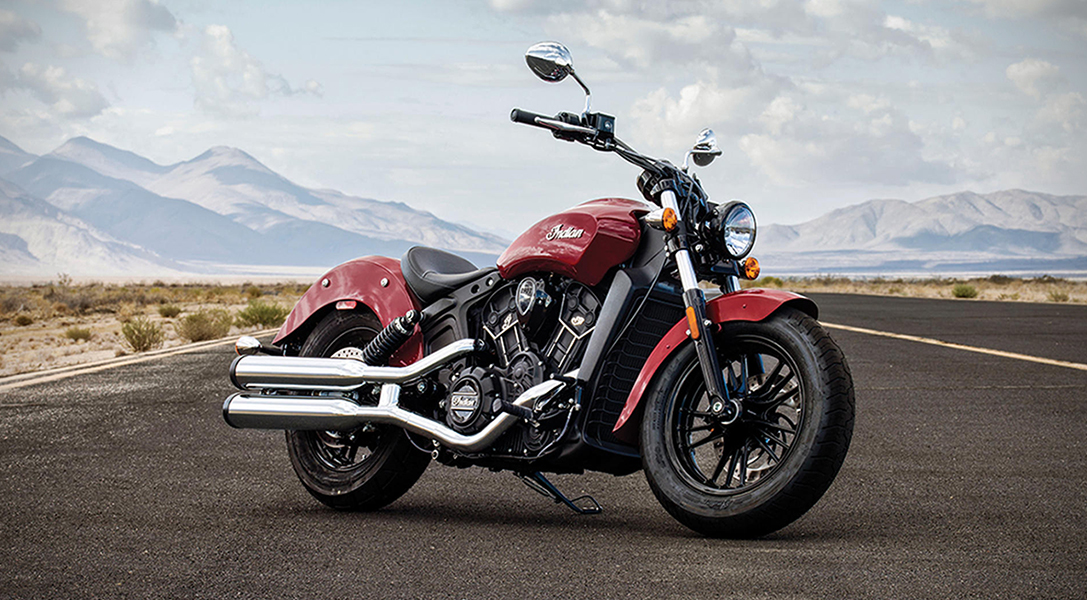 2016 INDIAN SCOUT SIXTY
Founded in 1901 by George M. Hendee and Oscar Hedstrom, Indian was the very first American Motorcycle production company. It was 1910 when this company reached its peak establishing themselves as the largest motorcycle manufacturing company of the world, and the next year in 1911, the factory team won the first three places in the famous Isle Of Man Tourist Trophy. Unfortunately the company bankrupted in 1953 only to be resurrected in 2011 by Polaris.
These days, not resting on their laureates they have showcased an all-new bike that is one of the most affordable bikes on the market. The bike in question is an Indian Scout Sixty and you can drive it off the dealership if you just show up with $9,000.
A new 60 cubic inch liquid-cooled blacked out engine has been installed with the exhaust pipes remaining in spotless chrome. Electronic fuel injection, engine counterbalancing shafts and a 5 speed transmission are among the modern technology that make sure you get a smooth ride experience and plenty of power for cruising. True to the Scout's heritage the headlight remains blacked out and the shape is also keeping up with the roots. The 25.3" seat is very close to the ground in order to provide good maneuverability at low speeds, and the low center of gravity is very helpful in order for the rider to maintain extreme control and comfort at higher speed.