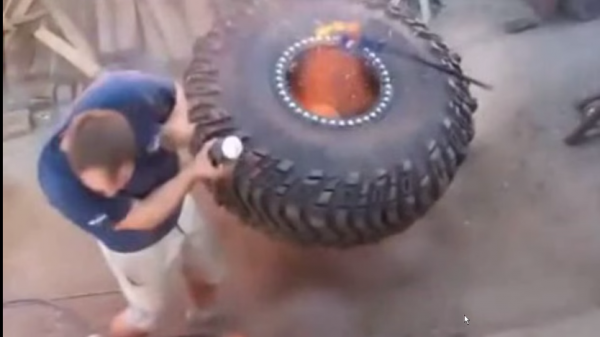 Tire mounting with fire gone wrong! It explodes!
In this video here you can see how this guy tried to mount a
tire
with a fire, but the only thing that he gets is a big explosion. He must be very happy to be alive, because this tire mounting could ended much worse than this here. We recommend to him, next time to use a protective eye wear. Watch the video and share your opinion about this video! Share the video with your friends.