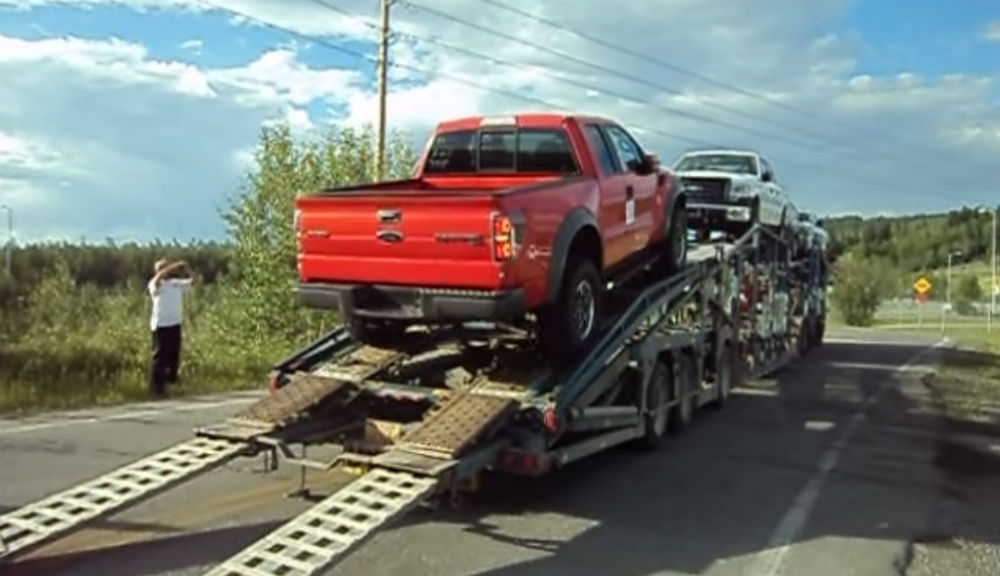 Check out how not to unload a new Ford Raptor!
In this video here you can see how not to unload a brand new
Ford Raptor
from a carrier truck. You know that it is mean for off-road actions, and it is just that this is not what "off-road" means. You probably don't want to get the front part hanging like that. Definitely no! But it is $45,000 plus the Raptor. The second video here is long 6 minutes and the Ford Raptor is stuck all right, but it looks great. And also take a look of the video number 3 to see that big air truck jump. Pick up your favorite video and share it with us. Enjoy!
STUCK!!! Brand New Ford Raptor in frozen mud Off Roading F150:

Big Air Truck Jump – Rednecks Roundup Uncut: