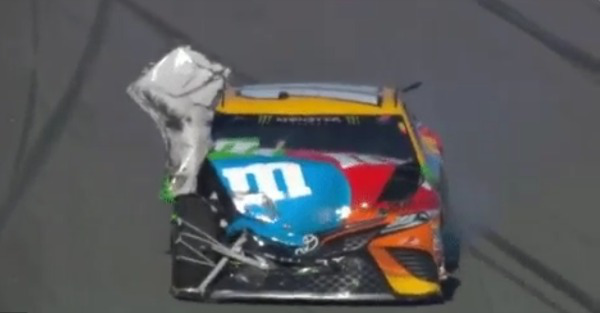 Kyle Busch calls out supplier after being knocked out of the Daytona 500
When you are going down the track at the speeds that these folks are, you always want to have the best equipment installed on your vehicle, and when that equipment fails, you know you are in trouble while sliding uncontrollably at nearly 200 mph.
A whole lot of contenders damaged in this one!#DAYTONA500 pic.twitter.com/S500ERJ2f5

— NASCAR (@NASCAR) February 26, 2017
This is the exact thing that happened to Kyle Busch, at the second stage of Daytona 500, when his rear tire decided to quit on him so he ended up spinning out and hitting a few of his colleagues.
He continued to bash the tire supplier by saying "Nothing that we did wrong, […] obviously, Goodyear tires aren't very good at holding air."
Well he should be more honest and say that they are not good at holding nitrogen since that is what the racing tires are filled with, since nitrogen is less prone to change in pressure due to heat.
Huge damage for @KyleBusch. #DAYTONA500 pic.twitter.com/OM17iEEG6T

— NASCAR (@NASCAR) February 26, 2017