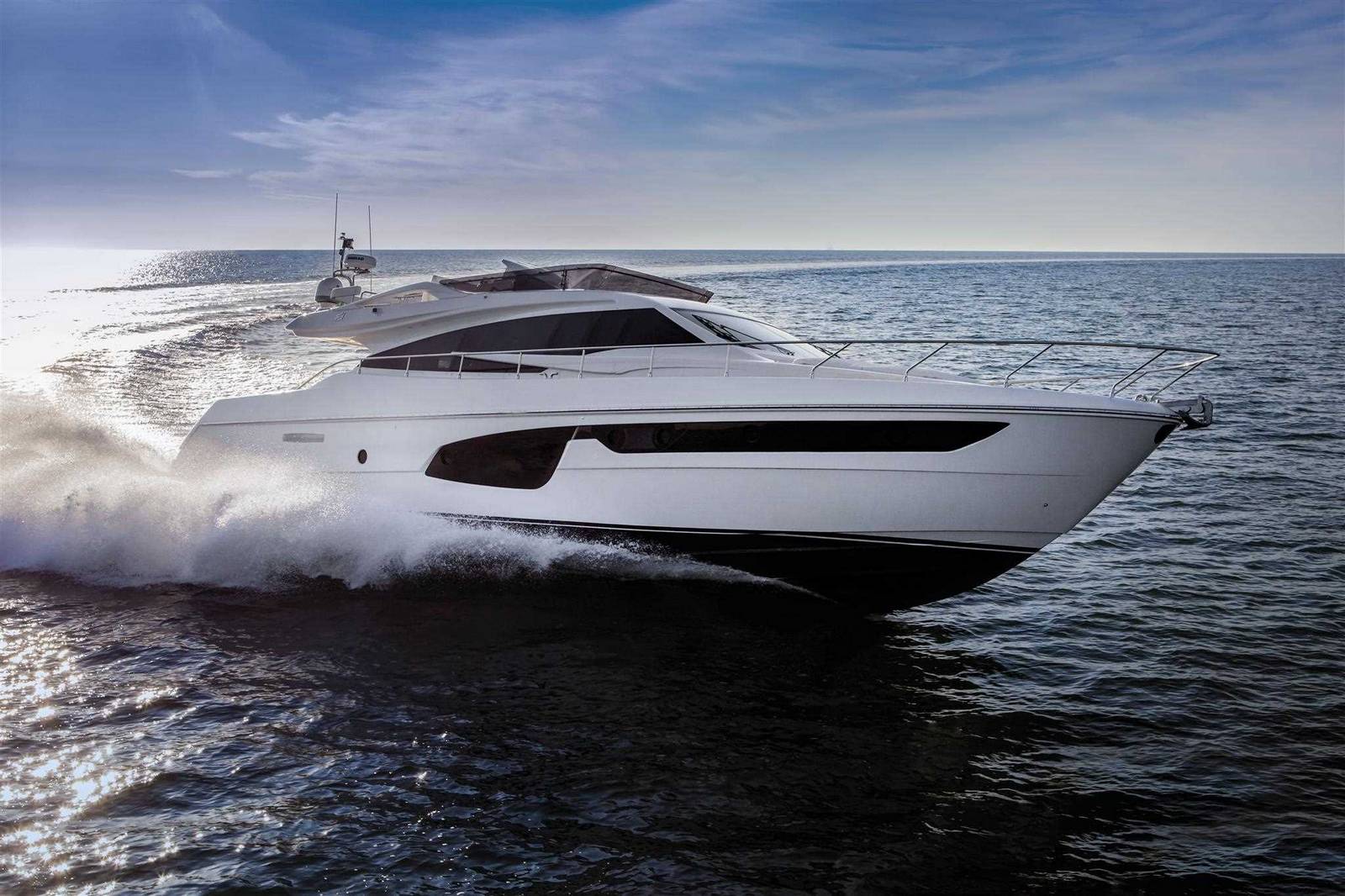 Take a look at the new Ferretti 650 Superyacht!
The new offer by Ferretti Yachts – a 65 feet yacht that is the first of a new series yachts below 70 feet and it is inspired by the Ferretti 620.
This yacht was built through a collaboration between the Ferretti Group's Marketing Department, Product Strategy Committee, Studio Zuccon International Project, and Advanced Yachts Technology all of which have gained their rightful places on the planet of superyachts.
The amazing piece on the Ferretti 650 is the renovated design profile, starting with an aerodynamic flybridge on the outer silhouette and the new fiberglass decorative elements. Also, there is an extra living room courtesy of a new tender lift that can lower a tender long 3 meter into the water.
Ferretti also offers a special series named the "TaiHe Dian" edition. Exactly this edition is dedicated to entertainment and business and built for select markets within the Asia-Pacific region. It is different from the standard Ferretti 650 because the galley is placed on the lower deck. The yacht gets its power by a pair of CAT C18 engines that are provided by Caterpillar and it can cruise at a maximum speed of 30 knots.
Ferretti Yacht is part of the Ferretti Group that owns many yacht brands including Itama, Bertram, Custom Line, Riva, Pershing, CRN and Mochi Craft. This group has manufacturing operations in USA, Italy, China and Brazil.