These Guys Use Their Wives To Sell Cars On eBay
But does it work?
Even if you think you are searching for the rarest car on eBay it can surprise you and you will find a few of them from the same model year. For the person searching and trying to find his new ride this is pretty nice but if you are trying to sell one then it's a different story. We all know that sex-appeal sells so some of the sellers have decided to use pretty girls to make their ads stand out, but instead of using models they decided to feature their wives in the car ads, hopping for a faster transaction.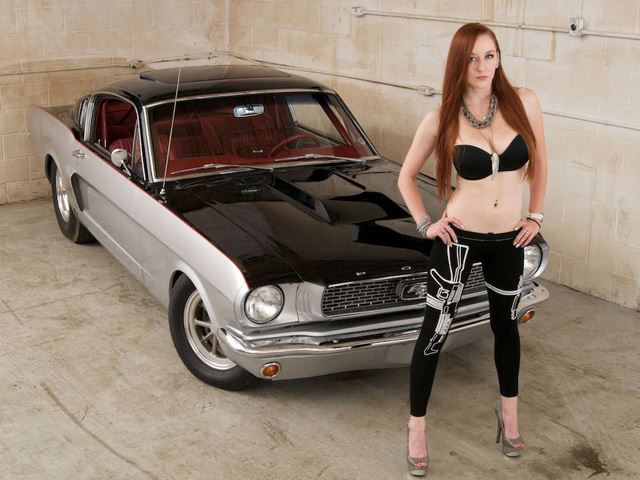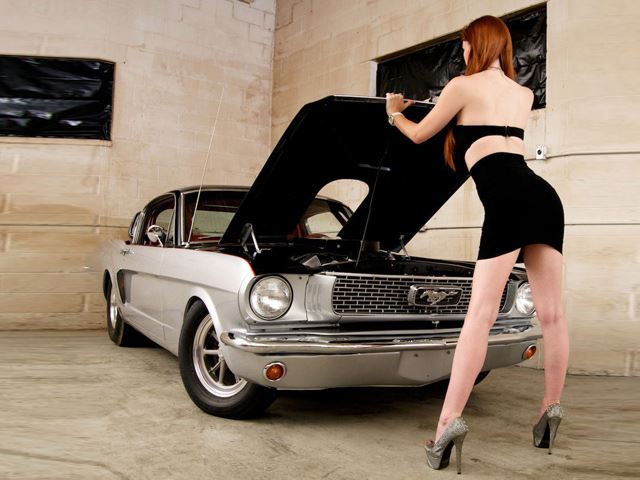 Featuring a two-tone silver and black body this 1968 Ford Mustang Fastback is a Pro Racing version of a classic Ford, turned street racer. The interior is adorned in Lipstick Red while the engine is a 400 horse power crate motor connected to a C6 auto. The car is truly a hot piece of metal but we cannot complain about the read head featured in the photos either.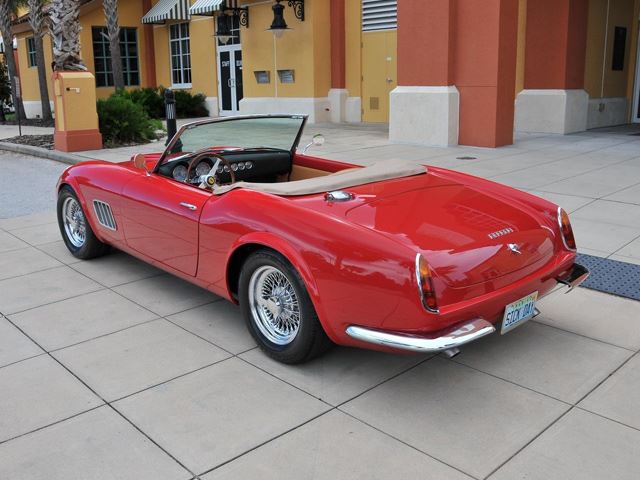 According to the owner of this he spent a decade trying to track down this car, which we are sure helped him get the girl that is featured here in the ad trying to make the Ferrari GT250 California Spider eve prettier. There is a Ford Racing Boss 363 cu.in. under the hood and the car has been restored completely.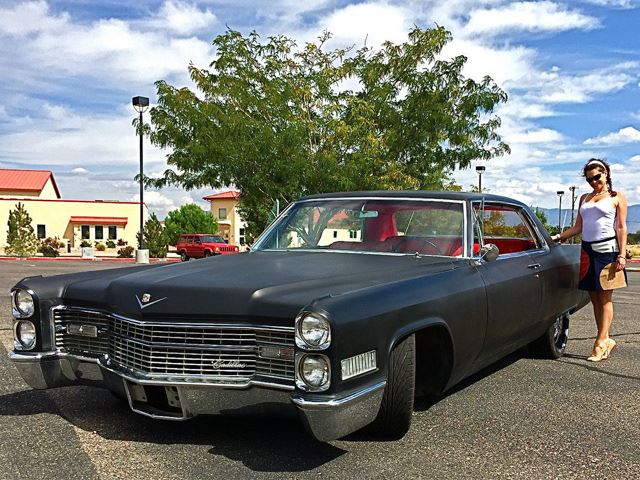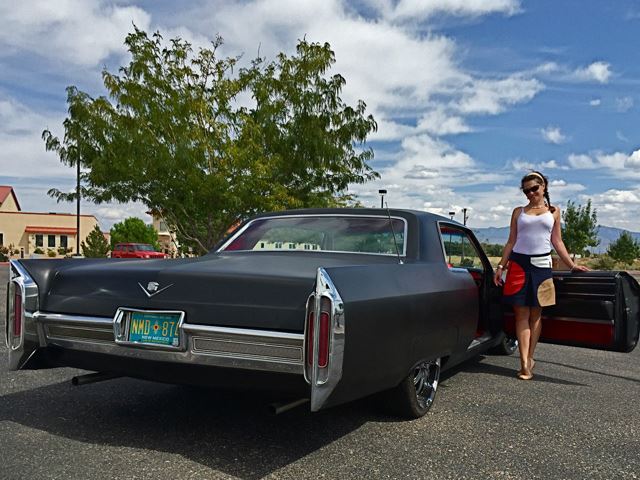 This 1966 rust-free Cadillac DeVille Coupe is up for grabs for just under $14K. Featuring a 350 Chevy Motor this beautiful coupe with black on red combo is probably as desirable as the girl posing next to it.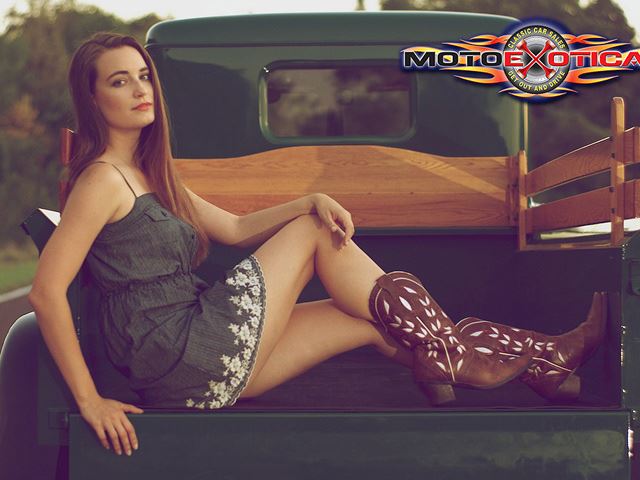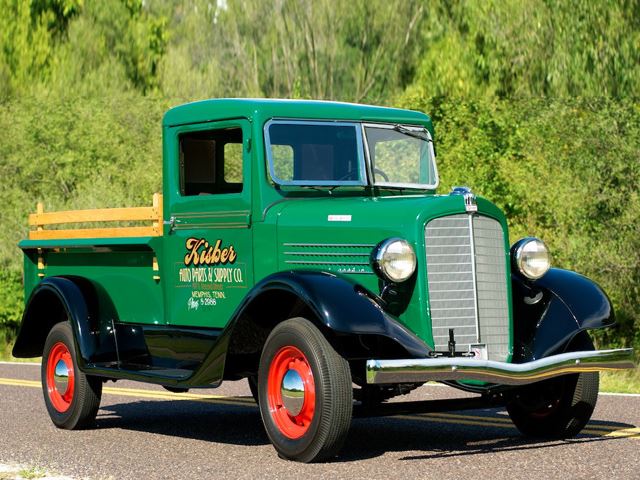 Restored to perfection with a frame-off nuts and bolt restoration, this extremely rare 1935 Buddy Stewart 40H Truck is probably the prettiest of them all in the US and most likely the entire world. The mechanics of it were additionally refreshed in 2011 and with a two-tone paint job is a breath taking piece of automotive history. The only thing that gets close to his beauty is probably the girl sitting in the back of it.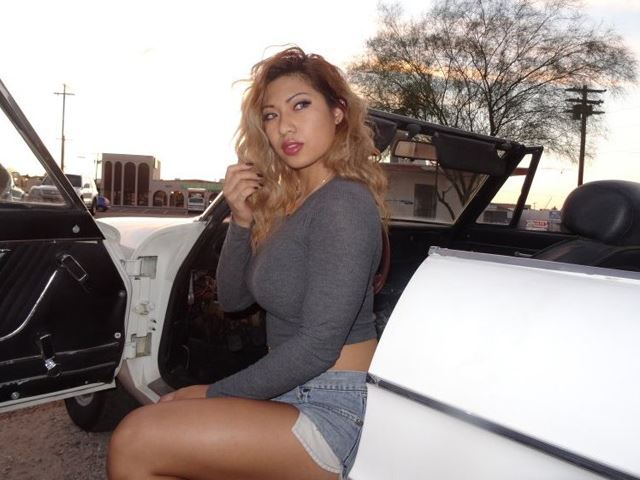 Although this particular 1974 Alfa Romeo 200 Veloce Spider needs work, apparently it was good enough to attract this hot girl. So if you are interested in buying it you can find it in Arizona. The car is a rust-free example and worth taking a look at. So stop staring at the girl and take a look at the car.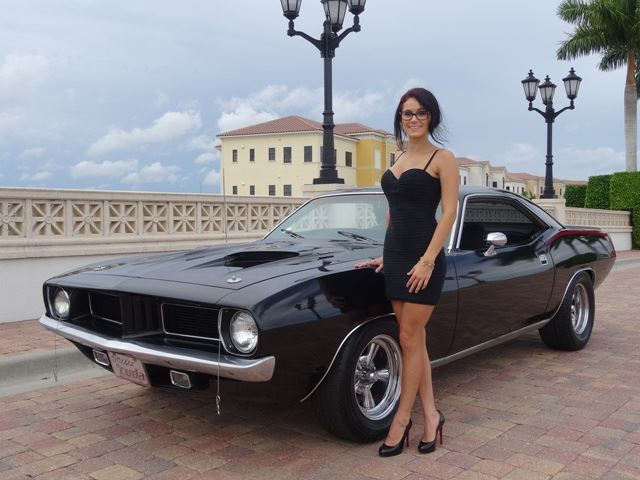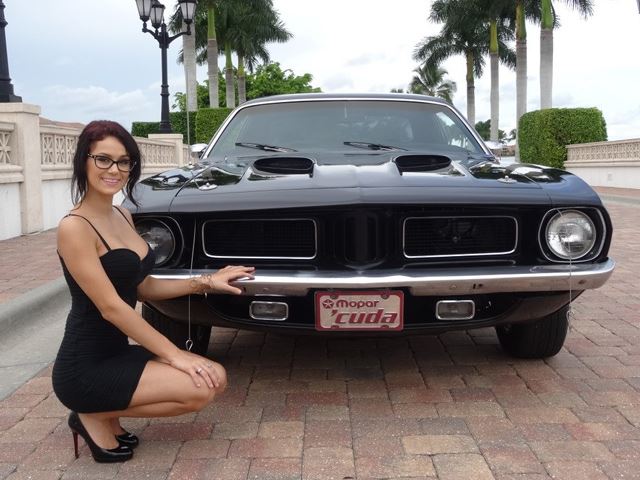 The 340 engine in this 1974 'Cuda has lots of power and torque but the paintjob is said is a little old. The girl standing next to it apparently is cute enough for us not to be able to notice the old paintjob. If you can get your eyes of the cutie admire the fine example of the last year model of the Barracuda.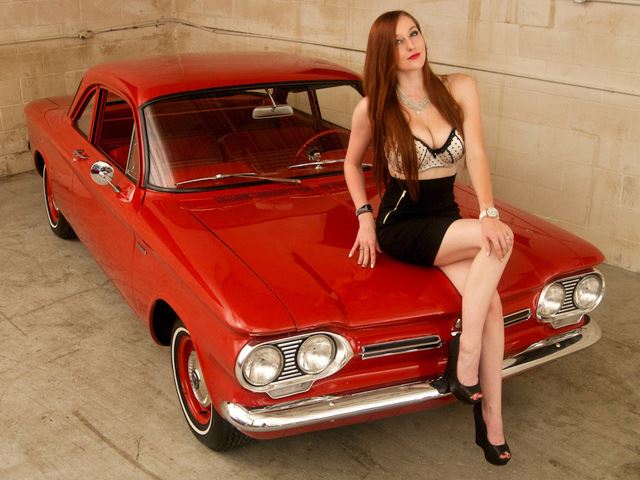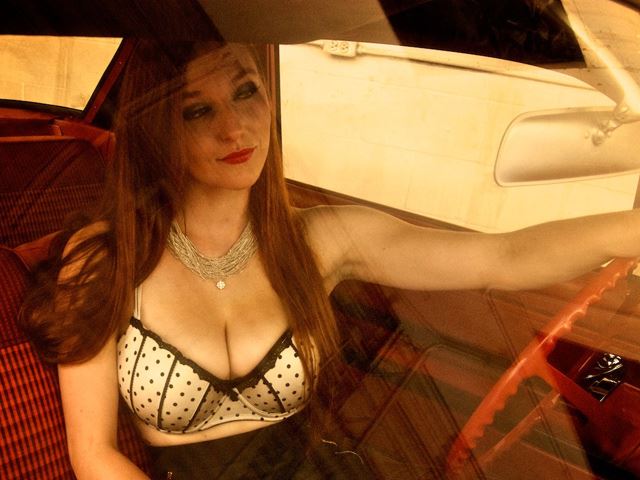 Total nuts and bolts restoration is something this 1962 Chevy Corvair 500 is proud of. With abundance of chrome stainless steel and Roman Red paint, it is powered by the original 2.4 liter flat-six that sends the power to the rear axle thru a four speed manual that is truly a rare option. It has been barely driven after the restoration with only 500 miles on the odometer. The wife of the owner makes sure that red goes well on red and only adds to the hotness of the color.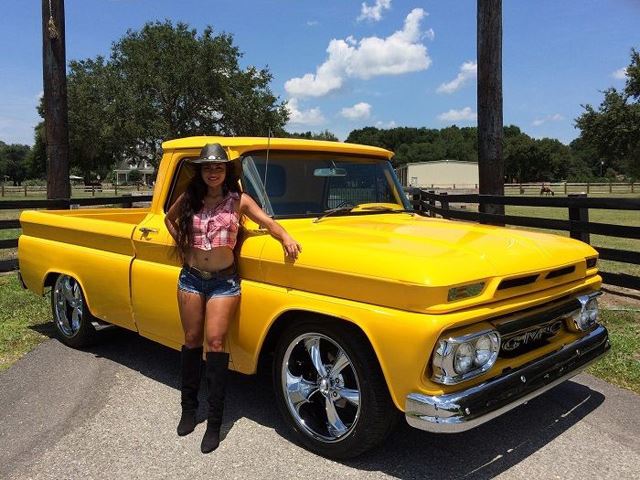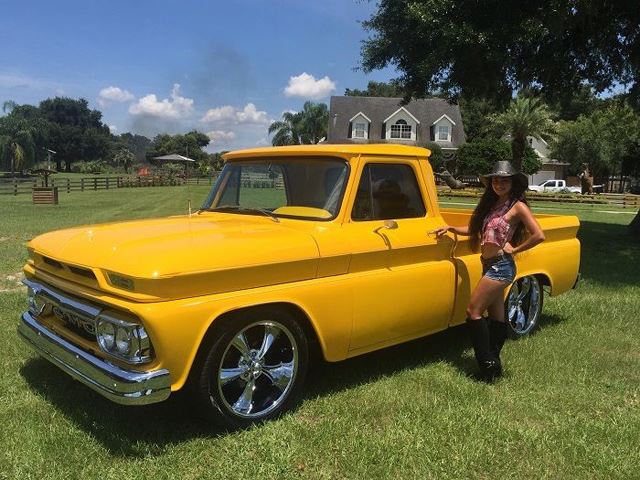 This pretty farm girl is here to present you for a deal that will cost you just about $20K. Her beauty is used to showcase a 1965 Chevy GMC Fleetside short bed pickup that supposedly drives as well as a luxury car and has the power of a muscle car. Amongst the things that are special to this vehicle, we have the lacquered oak wood bed, billed accessories, tilting steering wheel and a powerful 350 V8 underneath that flashy yellow paint.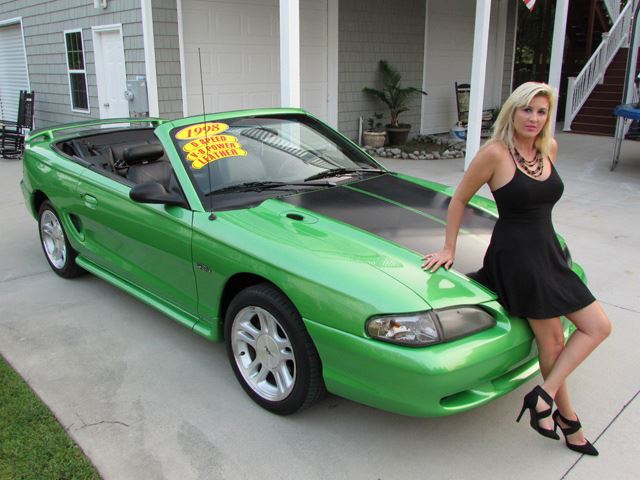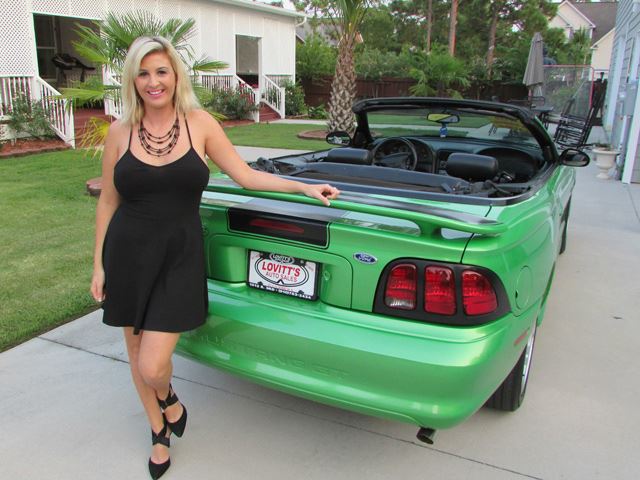 A new roof, loud green paint and a black stripe are here to help the seller wit this one. In case they do not keep you looking at this add his wife is here to try and help. This one is a '98 with a 4.6 liter V8 and has high mileage but the price has been set lower in order to match the condition.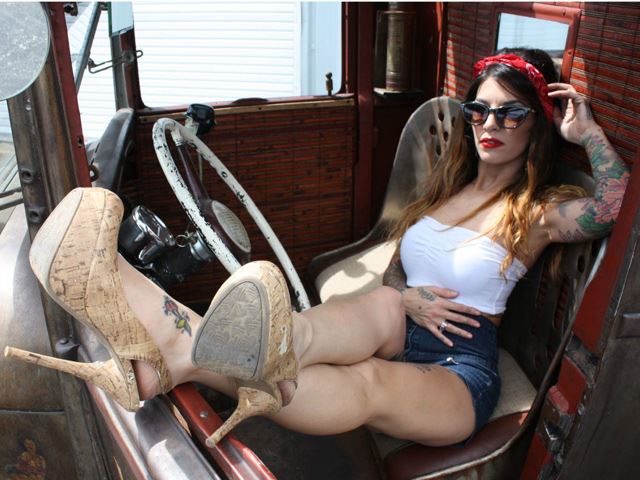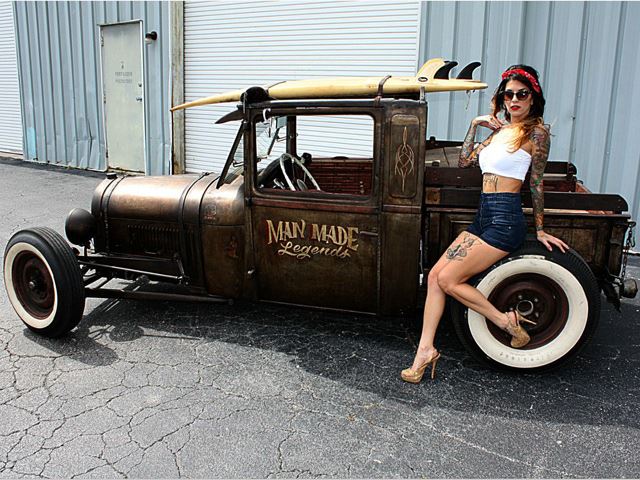 Over $ 30 K were sunk in this rat dog in mod's but it looks like a fair amount of that was spend on his lady's ink.
Not that the car is not well suited with that patina finish but those tattoos are truly something. It is a 1928 Ford and it comes bringing a 302 cu.in. V8 under the hood. This street legal truck is built to look old but to run like new so the Buy It Now price truly looks appealing.