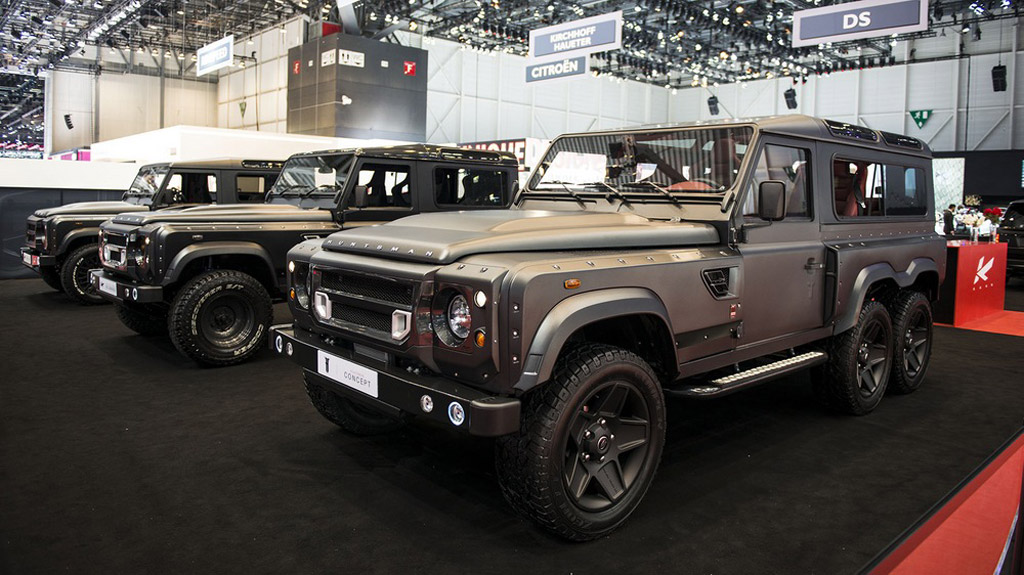 Land Rover Defender-based 6×6 vehicle built by A. Kahn Design!
Just like the amazing G63 AMG 6×6 by Mercedes-Benz bows out of production, indicated the British outfit A. Kahn Design has solved the problem with the promise of a 6-wheeled version of the natural rival of the G-Class – the Land Rover Defender. A. Kahn Design has been branching out above its tuning roots and building complete cars in the past years, and of its first big project is a new Flying Huntsman family of machines based on the Defender.
The Flying Huntsman family has its first appearance at the 2015 Geneva Motor Show. The 4-wheeled version it named the 105 Longnose and has been confirmed for the show, will surely be more popular between buyers just because it is the vehicle that will fit in most garages.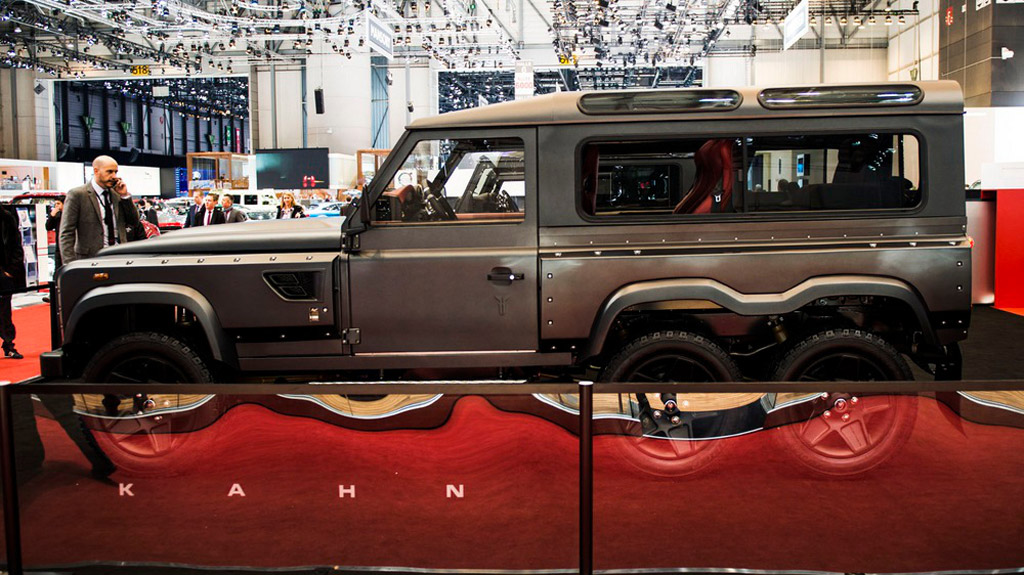 But we are interested in the 6×6 that is powered by a 6.2 liter LS3 V8 engine from the General Motors Company and delivers 430 HP mated to a 6 speed automatic transmission, and powers all 6 wheels thanks to many drivetrain upgrades including the multiple locking differentials. In order to fit the mechanical package, the basic Defender needs to be lengthened by 1,200 mm and widened by 150 mm. Suspension and brake upgrades complete the engineering overhaul.
We don't have information about the price, but is expected the starting price to be about $192,000. A. Kahn Design offers a big list of options including full-length panoramic sunroof and armor protection.