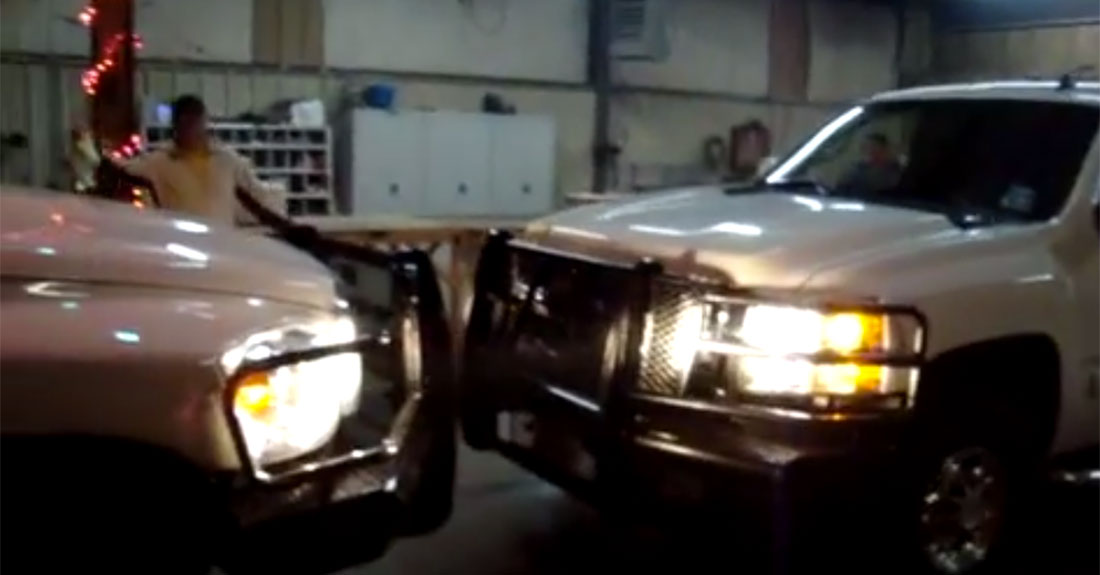 Truck Push Fail! Dodge Cummins vs Chevy Duramax!
This type of battle is opposite to the tug-of-war. Two vehicles are set one towards another and they will start pushing one another. The point is to set up a more powerful rival. This is why is really crazy to watch this bumper-to-bumper video of one 1 ton heavy Dodge and one 0.75 ton heavy Chevy.
We all know that there is no really serious competitor of Dodge Cummins, but we enjoy the video. It is a great moment of fun in the backyard. It is no problem that the driveshaft of the Chevy gets smashed. But the Chevy's owner wasn't that cool about it. Well, maybe it is better now to fix the shaft and to be safe later. Well, forget about that now and get focused on the following video. Enjoy!