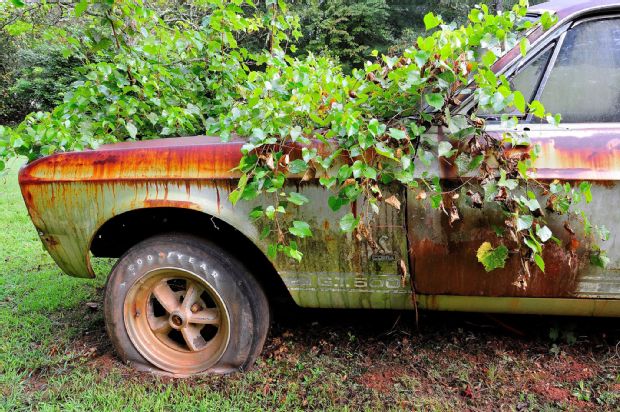 This '67 Shelby GT500 Has Been Rotting in a Yard for 20 Years!
First of all we would like to express our deepest sympathy for this lime green 1967 Mustang Shelby GT500, it is in no way fair and should be considered down right criminal for such a thing to be done to such a legendary machine that has helped establish the muscle car around the world.
The exact location still remains undisclosed but this is somewhere in Georgia, and in the photos there is a beautiful 'Stang which spend most of it's life as a race car known as "Crazy Horse," with mainly Wayne Blackwood sitting behind the wheel, but Casey Paul Ford, appearing as the owner of this fine automobile, that was well known in its day in the Cumming, region of Georgia and the drag race events held there.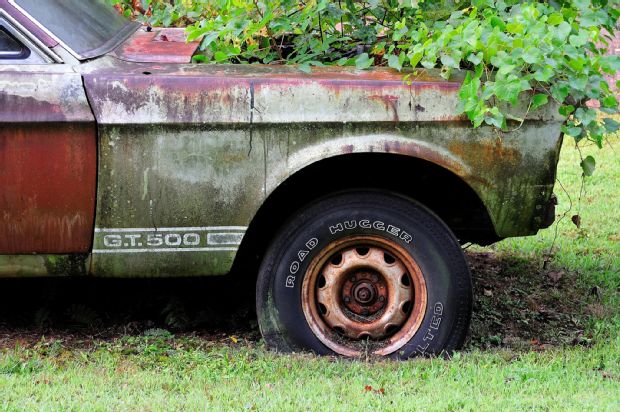 No matter the aesthetics of mother nature giving this Shelby a hug, it is still a terrible resting place for a vehicle which had such a rich winning history, it is cars like this that should never die, or at least be placed in a local museum where other can learn about its famous life.
Until (hopefully) he gets to see better times, this "Crazy Horse" will stay there in one of the most unfair ways to treat this car.