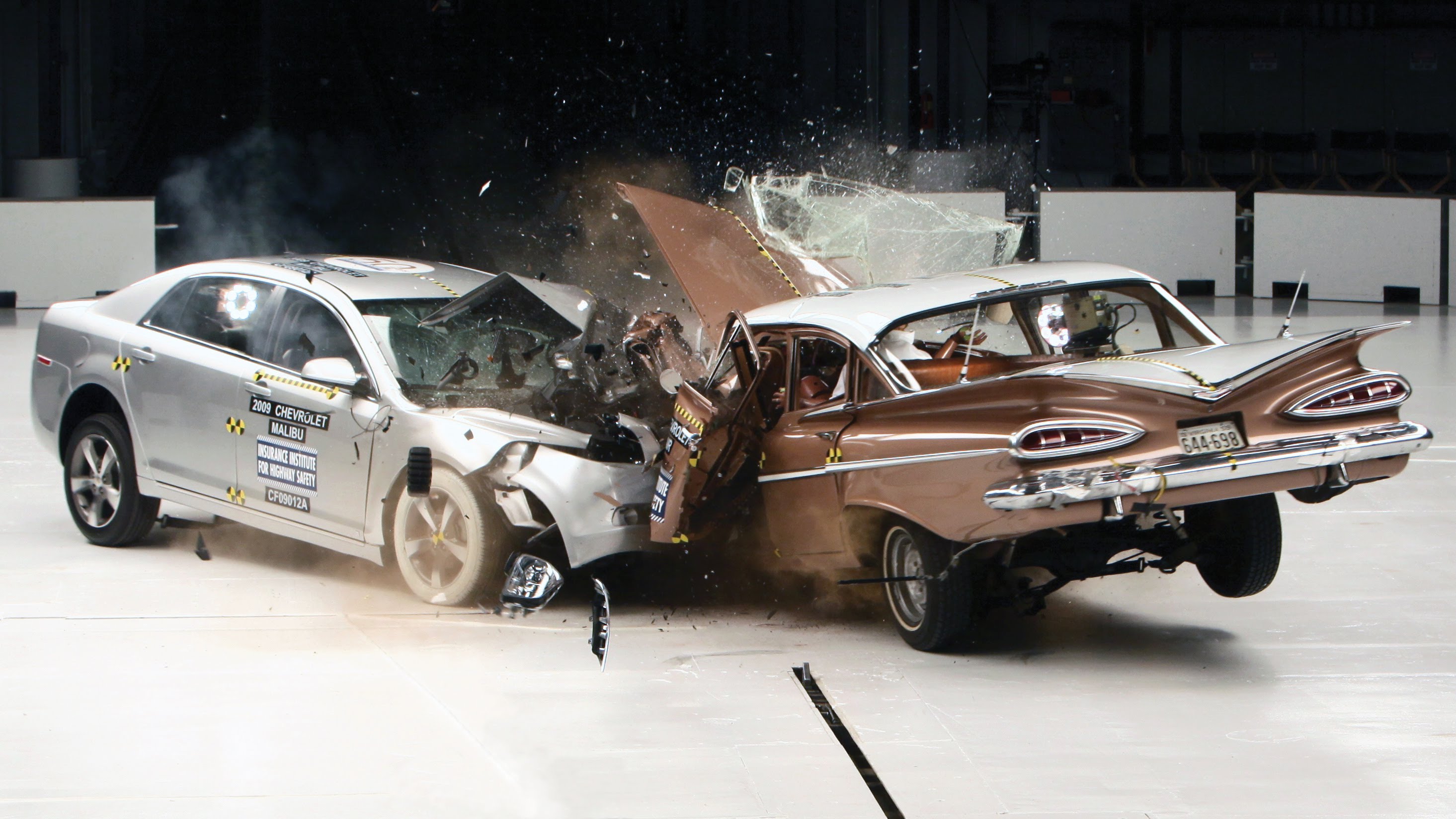 Chevy Crash Safety Evolution: 1959 Bel Air vs 2009 Malibu.
The following video was filmed few years ago and it was organized by the Insurance Institute Of Highway Safety. You can see here one 2009
Chevy
Malibu crashing into a 1959
Chevy Bel Air
face to face. All of this was prepared for the 50th Anniversary of the IIHS and of the main themes was old vs new.
The best thing in this video is that the crash is played many times in slow motion and from different angles. All looks devastating, but we are really impressed what the Bel Air did here. Its frame and body could hold significantly well in the crash, despite the fact that the vehicle is more than half a century old.
The conclusion of this is always to use seat belts and to pay attention to the road safety.