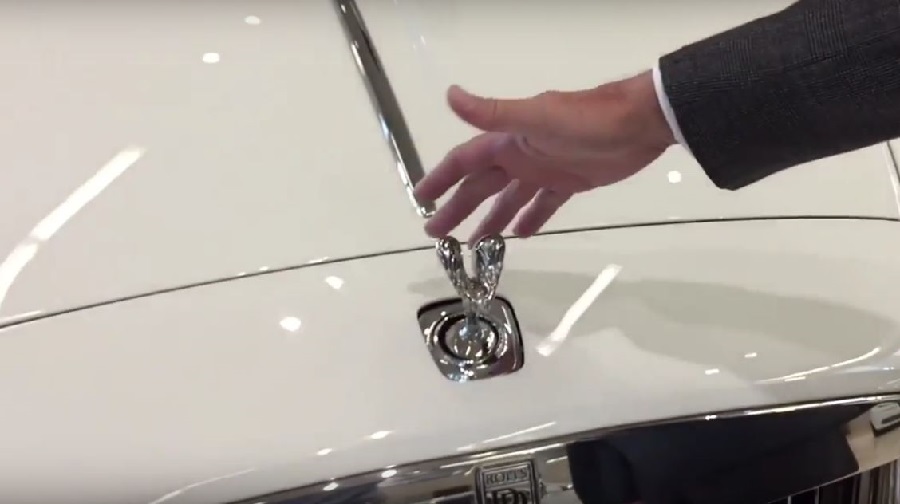 IS STEALING THE HOOD ORNAMENT OFF OF A ROLLS ROYCE IMPOSSIBLE?
Just in case you never heard the name, let us first explain that the hood ornament of every Rolls Royce is called The Spirit Of Ecstasy and is one of the most beautifully crafted hood ornaments in the whole world.
This off course makes this thing very desirable for thieves so Rolls owners have been known to have it stolen very often.
This time it appears that they have brought an end to this practice with the new system that retracts it as soon as it is tempered with. Besides keeping it safe this thing is also a safety feature in case of a pedestrian accident.
The vehicle is equipped with a feature that automatically retracts the hood ornament every time you turn off the car but just in case you turn that feature off and still want to keep the Spirit of Ecstasy safe from harm they decided to add this as well.