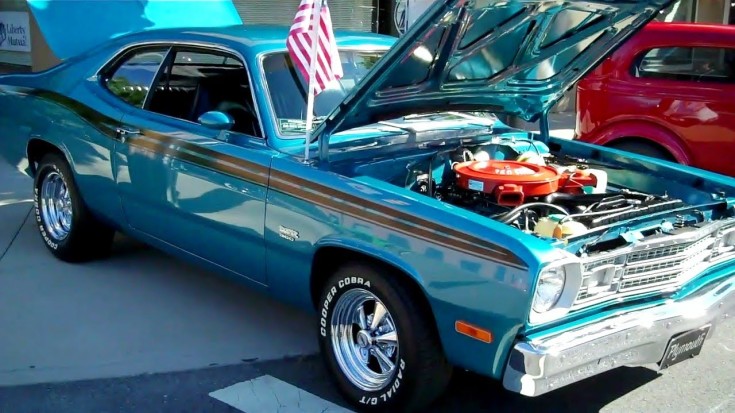 1974 Plymouth Duster that looks amazing and still has the original engine!
Plymouth
produced just 3.000 Dusters in 1973, and here we have one Duster in mint condition that looks really amazing. One man bought this Duster in 1976 and he took care of the car. The car is nice, straight, it still has the original engine mated with 3 speed transmission and it delivers about 360 horsepower. You can hear the sound engine that sounds amazing with the Flowmaster exhaust.
What do you think of this amazing vehicle?